Qualcomm hopes that mmWave 5G can still be useful
15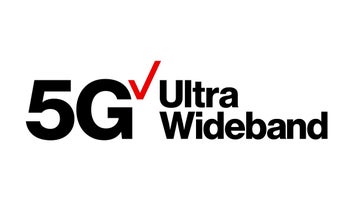 High-band 5G Millimeter Wave (mmWave) spectrum starts at 24GHz and delivers the fastest 5G download speeds. That's the good news. The bad news? The characteristics of mmWave mean that these signals don't travel long distances so the odds of actually connecting to a 5G mmWave signal is somewhere between slim and none.
LightReading
points out how
Verizon
spent billions on acquiring high-band spectrum and then criticized low-band 5G as being not much different than 4G.
It was
T-Mobile
that started building its 5G network around low and mid-band spectrum in the U.S. The $7.9 billion it spent for low-band 600MHz airwaves and the $26 billion it paid for Sprint helped the carrier take the early 5G lead in the U.S. The mid-band 2.5GHz spectrum acquired in the Sprint deal may not deliver the super-fast download speeds available with mmWave, but those signals do travel longer distances than high-band signals do. Being faster than low-band and traveling longer distances than high-band makes mid-band the Goldilocks of 5G.
Verizon eventually added C-band coverage to its Ultra Wideband service

To illustrate the importance of low and mid-band spectrum in other countries, LightReading notes that in 2018, Italian wireless firms spent the equivalent of $7 billion on low-band (700MHz) and mid-band (3.7GHz) airwaves on winning auction bids. These same firms spent only $178 million on a whopping 1,000MHz available in the 26GHz band. Eventually,
AT&T and Verizon eventually picked up mid-band spectrum
thanks to the 2021 C-band auction.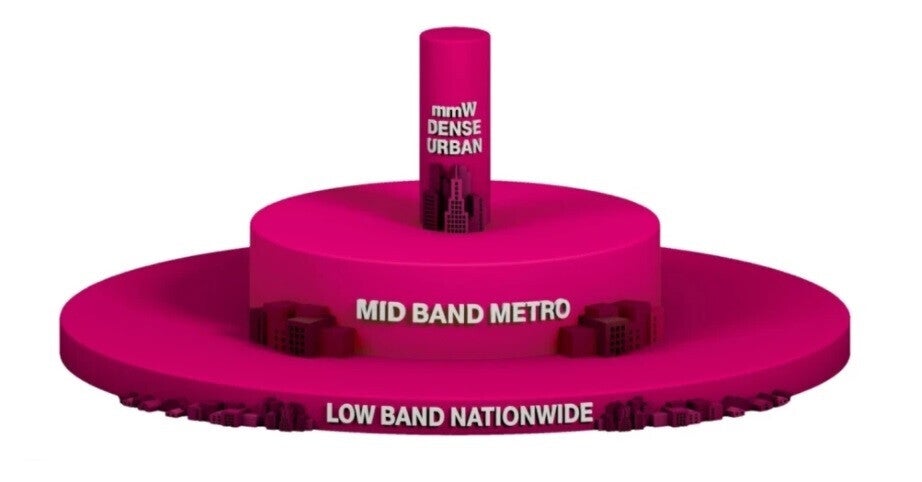 T-Mobile's 5G layer cake relies heavily on low and mid-band spectrum
And when
Verizon changed its Ultra Wideband service to include the C-band
, it might have been taken as a sign that mmWave in the U.S. was dead. But this isn't the case even though Bruno Jacobfeuerborn, the former chief technology officer of Deutsche Telekom (T-Mobile's parent company), figured off the cuff that covering all of the U.S. with mmWave would cost about $300 billion.
Qualcomm would love to see 5G mmWave succeed

Chip designer Qualcomm would love to see mmWave succeed. It sells chips that allow smartphones to connect with these signals while also selling the silicon needed for small cell hotspots that deliver 5G mmWave signals. Qualcomm's Visak Dhingra, a senior director of business development at the company, puts down the low and mid-band 5G experience in venues like stadiums, concert halls, and shopping malls by saying, "We are getting used to having a suboptimal experience in these kinds of places. What millimeter wave does is give you a cost-efficient way of serving those places in the best manner."
In the U.S. it seems that even those that championed mmWave for 5G at the start have decided to invest in the mid-band experience rather than spend the money it would need to expand mmWave coverage. Qualcomm expects that mmWave will end up being used to prop up areas where broadband can't deliver fixed wireless service to some homes. And it could be employed for 5G enterprise use by corporations that require a private network. Consumers, however, prefer the availability of mid-band 5G which is still as much as 10 times faster than LTE.
With 40,000 mmWave base stations deployed, and 20,000 in Japan, mmWave is not totally dead. In fact, several countries plan to auction off more mmWave spectrum. But sales of 5G equipment are expected to decline this year and as a result, we wouldn't expect wireless firms to be opening their wallets to purchase more mmWave equipment.

While we don't hear Verizon trying to pump up 5G mmWave at the expense of low and mid-band spectrum, it certainly seems that Qualcomm continues to do so although it has a financial reason to push high-band for 5G. Could things change by the time 5G gets long in the tooth and 6G is talked about daily? For the answer to that, all we can say is stay tuned.