$50 Firefox phones to be launched in India
5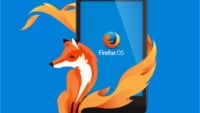 Last year, Mozilla launched their Firefox smartphones in Europe and Latin America. Since it was only able to cooperate with as many as 2 carriers in each country, the new kid on the block managed to sell the underwhelming amount of about a million devices.
This July, the Firefox developer will take a stab at the Indian market, launching a range of inexpensive devices, priced up to $50. To reach such competitive price tags, Mozilla has partnered with entry-level chip developer Spreadtrum Communications and a number of designers and manufacturers, achieving the cost of $25 per smartphone produced. This time around, they are backed by 10 hardware makers and more than 20 carriers. With that in mind, the goal Mozilla has set for itself is 10 million devices sold by the end of next year.
In addition to smartphones, Firefox OS is about to inhabit tablets, developed by Foxconn Electronics and VIA Technologies, and some of Panasonic's own Smart TVs.
source:
DigiTimes