5 things you can do to reduce your mobile data consumption
36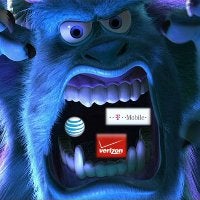 Seriously, did you think that
unlimited data
was going to be around for much longer? As we've seen over the course of the last year, wireless carriers are seemingly becoming more stringent when it comes to data plans – especially now that more people are forging ahead with 4G enabled devices. Ultimately, we saw many carriers pulling the plug on unlimited data entirely, and instead, they've adopted the method of offering
tiered data
. Still, the price structures we're seeing with these tiered data plans pale into comparison to the all-you-can-eat offering available with unlimited data plans of the past.
This week alone, we heard about
AT&T going forward with its new data plans
that will go into effect starting tomorrow, January 22nd. Specifically, their new smartphone data plans are consist of three specific options: $20/month for 300MB, $30/month for 3GB, and $50/month for 5GB. Now, if you were an AT&T customer a couple of years ago, then you know all too well that $30 per month would've blessed you with an unlimited data plan – so yeah, the times are surely changing!
saying goodbye to truly unlimited data too
– well, they're actually taking a different route with the new policy. Technically, customers will still be able to eat down as much data as they want, however, starting on March 23rd, they'll
throttle
data speeds down to 256kbps for customers that exceed the 2.5GB mark within their billing cycle.
Conversely, we still happen to see some good when it comes to mobile data – case in point,
T-Mobile's Family Service plan
. Previously, $45/month provided customers with unlimited talk and text for the first line in the account, but now they're including unlimited data for the same price. Certainly, it's a win for customers right? Not necessarily, that's because they'll be
throttled
after hitting the 250MB mark!
So what does this all mean? Obviously, we simply have to be more conscious about how we use our data on our evolving devices. Simply, every megabyte now counts at this point, especially when everyone seems to be adopting tiered plans or throttling data speeds. With that, here are five things you can do to reduce your mobile data consumption.
Go on Wi-Fi
User a server assisted web browser
Set a longer fetch time for emails
Don't watch HQ YouTube videos
Manually update applications