5 things that could have made the LG G3 better
38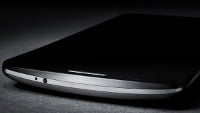 The
LG G3
is now official, and, as every proper flagship should, it leaves little to desire. The company has put together a truly impressive package, and highlights like the G3's super-sharp, 1440 x 2560 (QHD) resolution display, its intriguing camera, and relatively compact form factor, are nothing to sneeze at.
Truthfully, even in its current shape and form, the G3 is every bit a worthy flagship, and one that will surely give its rivals a run for their money. But for the insatiable techie out there, wanting more and more is always on the agenda. That's only normal in the grand scheme of things, and it's not hard to imagine that manufacturers take cue from customer feedback, especially in a cut throat industry like this one. Further still, considering the critical success of the G3 predecessor in the G2, but its relatively modest market share (compared to the iPhone and Galaxy S5), it honestly feels like now was as great an opportunity for LG as it is ever going to get to really set itself apart from the herd.
Doing so, however, is a hard job, and one that necessarily has to do with even bigger investments on the side of the vendor. That means lower profits, sure, but that's usually how you steal away market share from the incumbents. Besides, we're not suggesting that LG should have incorporated all of the below features into the G3, though a combination would have surely helped it truly shine when put side-by-side with its main rivals.