5 smart thermometers to enter temperature taking in the modern age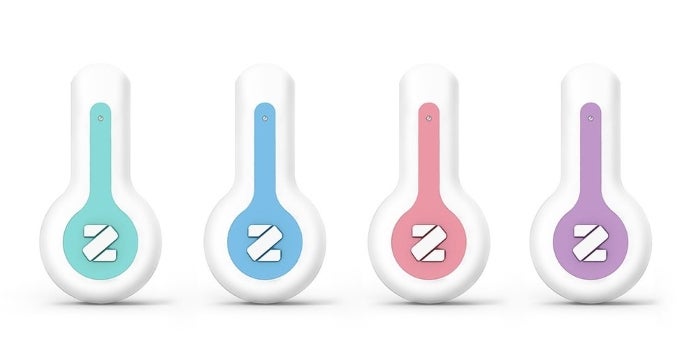 Smart thermometers are a smartphone-connected upgrade over the good old fashioned temp takers. They let you monitor the patient's temperature wirelessly and keep track of temperature changes over time via a connected application. Thanks to advances in technology, some of them take the form of disposable patches that you can apply and remove without disturbing the patient, while others have portable kid-friendly designs that won't take space in your travel bag or disturb your young ones. So, there you have it - five fine choices for smart connected thermometers. They are yours for the taking, so shop wisely!
Kinsa
Kinsa smart thermometers are FDA-cleared for accuracy and take temperature readings in seconds. The free connected app tracks fever readings, symptoms, diagnoses, medication doses and other notes in a time-stamped log, for each member of the family. It also offers real-time guidance based on age and fever reading, so you know when you should call a doctor and what to do next.
Fever Smart
Fever Smart's technology is simple and easy to use. A small electronic device – the "Brain Unit" – is attached to the patient via a disposable patch, and the "Relay Unit" sits in the same room. The Brain Unit monitors body temperature and transmits data real-time through a nano-bluetooth chip to the Relay Unit, which then sends the temperature data to Fever Smart's servers.
Using a smart phone or any Internet-connected device, a Fever Smart user, be it a parent or healthcare provider, can constantly monitor the patient's temperature in real time and receive alerts when their temperature begins to rise or reaches unsafe levels. Patients will build important personal temperature data sets that can be used to track temperature changes over time.
TempTraq
TempTraq is a 24-hour intelligent thermometer that continuously senses, records, and sends alerts of a child's temperature to their mobile device. This way, you can monitor their temperature from the next room, letting them sleep undisturbed. Soft, thin and flexible, the patch is comfortable to wear and easy to remove.
Range cooking thermometer
Range is designed to help cooks achieve great results with less effort. Leave Range in or spot-check doneness quickly, then save, share and compare results. You can also get alerts on all your devices. The thermometer is made of food-safe silicone and stainless steel, which means Range can hang with any utensil. The handle clips onto pots for hands-free cooking, and the 4.5' silicone cable is tough enough to survive in the oven.
Flo
Flo is a contact-free thermometer that you never have to clean it or wake up a sleeping baby. Just place Flo about 1inch away from the person's forehead and you can take an accurate reading under 1 second. With one button control, Flo is very easy to use. The LED flashes green when temperature is normal or red when there is a fever.
You can also use Flo to check milk or bathtub water temperature with its handy object mode. Just place Flo about 1 inch away from the container and you can get an accurate reading.
With the free app, you can create profiles for each member of your family and tracking their body temperature. You can add photos, and notes to the timeline and view past data with charts. You can also share your readings and notes to medical professionals or loved ones.