5 of the best photo editing apps for Android and iOS
3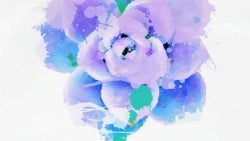 If you want to give extra life to the photos you take with your smartphone camera, you need the right photo editing app. The applications available on Android and iOS make it easy to resize, adjust, change the mood of the image with filters, fix defects, decorate it with a frame, and add meaning to it with text captions. And when the result is ready, sharing to your favorite social networks takes only a few taps. Check out this selection of five fine photo editors and try them out on your photos. We hope you end up pleased with what you create!
Pixlr
Pixlr is a free photo editor with over 2 million combinations of effects, overlays, and filters. It lets you create photo collages with a variety of choices for layout, background, and spacing, or balance colors with Auto Fix. Multiple photos can be layered and blended together to get a unique look using Double Exposure. Images can be stylized to look like pencil drawings, ink sketches, posters, and other styles. There are simple tools to remove blemishes and red-eyes, or whiten teeth. The mood of the photo can be adjusted with overlays by amplifying the tone, cooling it down, or adding surreal shades. Your photo can be masked with captions and overlaid with text. The results of your work can be shared directly with friends through Instagram, Facebook, Twitter, or email.
Snapseed
Snapseed is a complete and professional photo editor developed by Google that features 24 tools and filters. As such, it's able to open and tweak native camera files, adjust exposure and color automatically or manually; crop, rotate, and transform, retouch exposure, saturation, brightness or warmth; The "Control Point" technology lets you position up to 8 points on the image and assign different enhancements to them. You can add vignettes, text, lens blur and glow effects, or boost details selectively in shadows, midtones and highlights. The HDR Scape function can create the effect of multiple exposures, and the Drama, Grunge, Grainy Film, Vintage, Retrolux, Noir, and Black & White filters can add different styles to your images. Snapseed also features 23 frames with adjustable size.
Adobe Photoshop Lightroom
Adobe Lightroom is powered by Adobe Photoshop technology and enables you to craft and share professional-quality images from your smartphone or tablet. It has a built-in camera app to create images with tools ranging from simple one-tap presets to powerful advanced adjustments. Photos are captured in the DNG file format, letting you take advantage of five specially formulated shoot-through presets, which can be previewed and applied at capture and adjusted afterwards. Lightroom can import, edit and sync raw photos taken with your camera, and Local Adjustments let you selectively apply Exposure, Brightness, Clarity, and other adjustments to a specific part of a photo. The app lets you experiment freely with edits, and revert to the original at any time, with just one tap. Your favorite edits can be copied across photos, too. The resulting photos can be shared on any social network.
Filterstorm Neue
Filterstorm Neue offers photo editing with masking tools and pre-made filters. You can use curves and masking to dodge and burn, and enjoy a set of included photo effects. iPhone pictures can be edited at full size with a 10-step undo history, IPTC metadata and sets, and code replacements. They can be exported to the photo library, other apps, Twitter, and email via the standard system file sharing tool. The app is able to open RAW photo files as well.
Enlight

Enlight is a comprehensive, high quality photo editing app that features precise & selective control over tone, color, and details, along with built-in masking within every tool to let you seamlessly blend effects. It lets you reproduce the style of classic cameras and vintage film, revitalize colors with two-toned gradients, or add light leaks and custom vignetting for a retro feel. You can add artistic touches to your black & white photography with film intensity, grain, and fade. The app allows you to draw, write, or doodle directly on your image, as well as add decals and special effects, text, borders, and frames.




The Photo Mixer can overlay two photos to produce a double exposure effect, create photo montages for impressive surrealistic results, and seamlessly merge photos with various blending modes. The Clone/Heal tool allows for seamless removal of defects, while Power Tools let you bloat, shrink, or reshape specific objects, use linear, mirror, and radial tilt-shift options, apply multi-channel curves for control over image tonality, and use universal masking for precise control over each effect.






ALSO READ