5 future battery technologies to make your phone last longer and charge faster
8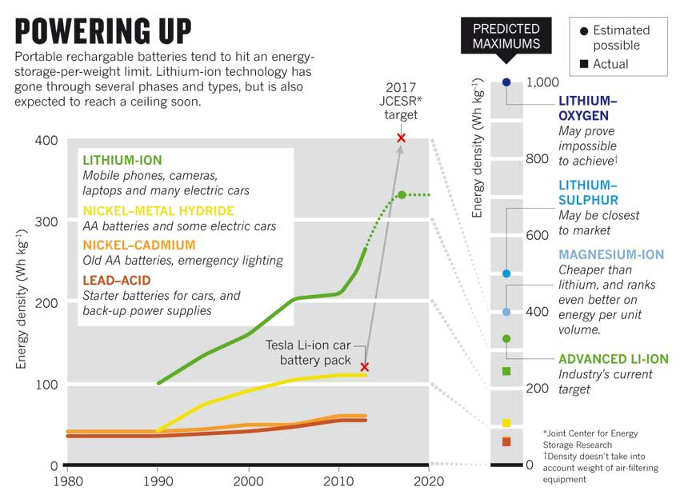 Battery tech energy density and maturity chart
Whoever, or, rather, whichever team, as scientific discoveries today are rarely made by a single person, reinvents the battery, will become billionaire overnight is the common understanding of Wall Street analysts betting on breakthroughs in battery tech.
It won't be long before everything - from our cell phones, through our cars, to our houses - uses some sort of electricity storage that ought to be cheaper and much more efficient than what we have now. The current Li-ion technology has been good to us, but is nearing its limits, with potential about 30% above current levels at the maximum, and that's that, say researchers.
Still, we are on the cusp of battery technology breakthroughs that would allow our spec'd-out smartphones to last for days, our cars to drive 500+ miles on a charge, and our houses to store enough energy derived from solar panels or other sources to last days on end without resorting to the grid.
That's why we are rounding up a few of these promising inventions that should finally put to rest our range and battery endurance anxieties, and what you will see in the slideshow below are good candidates for those multimillion bonuses when the breakthroughs reach commercial viability.