5 extended fingerprint scanner features that make sense, but are still rare
21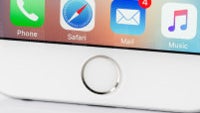 Fingerprint scanners on phones have been around for quite a while now, with feature phones such as the
Toshiba Portege G900
offering one as early as 2007. Of course, the modern incarnation of the scanner is far more advanced, and for the most part owes its popularity to Apple and its iPhone 5s, which introduced Touch ID to the masses for the first time. Ever since, fingerprint scanners have become a sort of 'must-have' feature with flagships, and we're already starting to see the tech trickle down to lower end devices as it gets more affordable.
Until very recently, however, all we cared about when it came to these clever contraptions was speed and accuracy. There were problems there that needed to be resolved before the category could progress, but if we were to call it, we'd say 2015 finally put these concerns to bed. Fingerprint scanners are now almost universally reliable, at least within devices manufactured in the past year. As is the case with any technology, the question now is what else we could be doing with them other than logging into our phones. And there are a number of sensible ideas, but their implementation is quite rare.
So, instead of droning on and on about how scanners facilitate mobile payments — a very intriguing advancement in smartphone technology, but rather played out now — we thought we'd round up 5 sensible features that manufactures
could
bake into them little cutouts.
Recommended Stories