5 exciting Kickstarter/Indiegogo projects that you can still get in on
4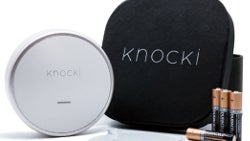 First welcomed with incredible enthusiasm, crowdfunding venues on the web such as Kickstarter and Indiegogo have since lost some of the glamour after a number of backed projects failed to deliver. But they keep on moving forward, and we'd challenge any rational being to argue against their utility in democratizing the invention and production processes. What was before the domain of well-funded startups and larger companies, is now contested by creators around the globe who are teeming with fresh ideas.
Some of these ideas are silly or impractical, or just downright oblivious to the laws of physics or economics. Others are simply okay. But a few of them truly excite the tech enthusiast in us, and we wanted to share a few of them with you. But instead of going after the moonshot ones, we instead settled on a mix between feasible, practical, and innovative ones to guard against the possibility that you get taken advantage of. Best of all, all of the projects you're about to get in on still accept backing, and some are even already shipping, so you can still claim a unit or two for yourself.
Let's start with something simple, but commonplace: charging cables.
ZUS Kevlar Cable
The only cable you'll ever need
Have you ever felt cross at manufacturers like Apple for their sky-high prices for iPhone and iPad cables? "How much can a cable cost", you probably wondered. And worst of all, if it's going to cost you, then you'd at least hope that the stuff is rock solid and capable of lasting for many years. And if you're careful, don't have pets that will gnaw on anything, or children that will do the same, plus pulverize, twist, and stomp on whatever they get their hands on, your cable may hold true for a while.
The ZUS Kevlar Cable targets just those people, who are tired of paying a pretty sum for cables that inevitably get in a nightmarish tangle, break, tear, or just generally fail to survive life's hardships. Reinforced by Kevlar, ZUS is delivering a cable that can pull thousands of pounds, lift dumbbells, and won't give in to your cat. The cable is available with a microUSB, microUSB Type-C, and Lightning ends for pretty much every piece of electronic equipment you might need to charge. Best of all, it costs just $15 and ZUS hands out lifetime guarantees to any buyers.
Flens
Your camera flash on a steroid diet
Made out of aluminum and scratch-proof glass, Flens is a tiny, easy-to-apply attachment for your smartphone's flash. It locks in through tiny, but powerful magnets and stays in place. But what for?

Simple: to boost the light introduced by said flash by up to tens times. This can be useful for all sorts of activities, including inspection, walking in the dark, and even low-light photography with subjects that would otherwise be too far to be illuminated. And while Flens won't revolutionize your life, it's so tiny that you can have it on you at all times. Flens costs the equivalent of $21.
Energysquare
Ditch cables on the cheap
Available in two sizes, Energsquare is a conductive charging pad that is perfect for 'installation' (really, just place it) anywhere where more than one person is expected to charge their phone or tablet. Due to its size and ability to seamlessly charge multiple devices at ones, whilst continuing not to waste any energy, Energysquare striked us as a very understated solution for improving your quality of life and lessening your addiction to charging cables.

Best of all, the smaller model costs just $55 and comes with 5 stickers that you attach to your phone to enable charging. The pad is also smart enough not to waste energy on any other items that make contact with it, so you can safely put anything on it. It's also water-proof, so no worries on that front.
Knocki
Smarts for dumb surfaces
Now, Knocki is a real ambitious project. With 35 days to go in its Kickstarter campaign, Knocki has already raised over half a million dollars—a feat considering the company is only asking for $35K.
In a nutshell, Knocki is a likable, circular puck-like smart gadget that attaches to any surface—be it a wall, desk, table, or furniture—transforming it into a touch interface of sorts. It doesn't matter if it's on the surface, behind it, or under it, Knocki will sense knocks and gestures, which you map to specific actions through your smartphone. After that's done, you can assign different patterns of knocks or taps to different actions, such as turning on the TV, adjusting AC temperature, turn on the lights, or ring your phone if you've misplaced it. And with a growing ecosystem of platforms Knocki supports, you can expect more and more functionality to be made available down the road.
If you pitch in now, you can grab a Knocki for $79. On launch, Knocki is expected to sell for $129, so those are significant savings.
Qube
Smart lightning on the cheap
It's hard not to get excited about home automation and smart home appliances, even if you're not a tech enthusiast. But even if you dig what's been presented so far, costs relating to infusing brains into your house are still pretty high for many. Qube wants to fix that, one step at a time. And it's starting with bulbs.
Qube is a Wi-Fi and Bluetooth-powered smart bulb that costs just $19 and is expected to ship to late backers as early as June 2016. Providing 1000 lumens of illumination, Qube requires no 'hub' to be controlled unlike some competitors, meaning the chip is part of the design and you control everything right from your phone. Thanks to Bluetooth, Qube can also 'sense' your presence and be programmed to automate various tasks, such as turning on the lights when you enter the house or the bedroom, or even flash quickly to let you know you've got a new phone notification or a call.