5 awesome games like Subway Surfers for Android and iOS
2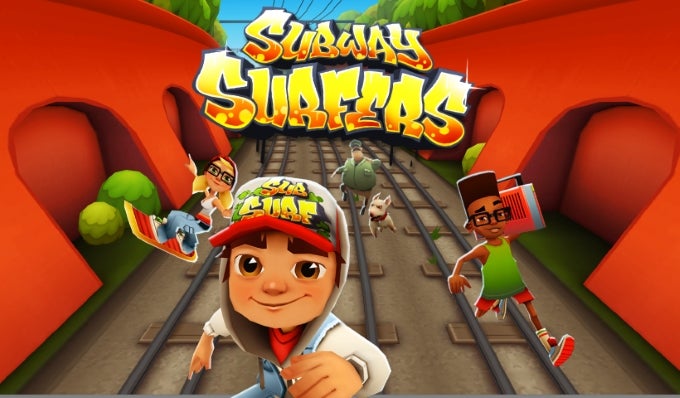 Subway Surfers is one of the most popular and addictive games ever to grace mobile phones. Its colorful graphics and dynamic endless runner gameplay are nigh on impossible to resist! But you will get tired of it, eventually, and where do we go from here? Well, we can go places! There are many fun endless runners that look fantastic and play with the same immediacy. Here, we've rounded up five of them that we think you should try out. They feature varied stages, quirky characters with lots of personality, and many bonuses and power-ups to win and discover. We hope you are going to have fun with them!
Rayman Jungle Run
Rayman Jungle Run is a beautiful side-scrolling endless runner where the legendary protagonist makes his way through 20 new levels. You are to dodge cannon balls and jump through falling rocks in the new Pirate Ship section, make your escape from the giant flower boss, and enter the two new Land of the Livid Dead levels. With lots of new worlds to discover and powers to unlock, along with smooth controls and immersive soundtrack, the game offers heaps of fun.
Angry Gran Run
The angry granny has been locked in the asylum and is plotting her escape. Once she's managed to bust out, you must guide her through the streets and run, jump, dash and slide over and around all kinds of wacky obstacles. You'll have to bash punks out of the way and loot their coins, clearing the streets like only angry gran does and watching out for aliens, dinosaurs, and other mean creatures. Speaking of the gran, you can also change her look with new costumes, such as 70's hippy gran, wonder gran, zombie gran, and an almighty penguin costume! You can also buy and upgrade different power-ups, such as bullet-time and invisible shields.
Panda Run HD
In order to get the legendary soul stone, a brave panda decided to step into the unknown shrine and collect its fragments fun. The game relies on simple swing and tilt controls and demands lots of agility, cornering, jumping, and sliding. The gameplay is also varied with freeze time, floating islands and landslides. There are leaderboards and achievements as well, so feel free challenge yourself and reach the highest level.
Sonic Dash
Once more, you are going to play as Sonic the Hedgehog and go on dashing, jumping and spinning across challenging 3D environments. Sonic's signature dash move is well-featured here, getting you to move at breakneck speed and obliterate everything in your path. Sonic's powers can be used to dodge hazards, jump over barriers, speeding around loops, and defeating enemies with Sonic's devastating homing attack. Of course, you can also play as one of Sonic's friends – Tails, Shadow, or Knuckles – and face off against Dr. Eggman and Zazz. On your way, you will unlock, win, and buy power-ups such as head starts, shields, ring magnets, and score boosters.
Agent Dash
Agent Dash is a spy blockbuster – an intense, explosive running game in which you take control of the audacious Agent Dash and aspire to defeat his nefarious arch nemesis, Dr. Quantumfinger. You must sprint through Quantumfinger's secret island lair and avoid fiendish traps, pitfalls, collapsing buildings, lazers, lava, and other dangerous obstacles. On your way, you will be collecting jetpacks, magnets, cloaks, and taking advantage of the ability to slow down time. Back in the base, you will be upgrading your gadgets and getting all the tools necesarry to foil an evil plot.
ALSO READ
Recommended Stories