5 Horror Games for iOS that will scare the bejesus out of you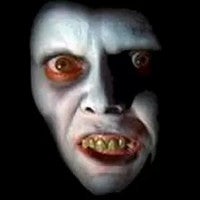 Did you know that, according to a study, watching scary flicks and playing horror games causes your heartbeat to increase as much as an additional 15 beats per minute, spikes your blood pressure, causes your body to drop several degrees and makes your muscles tense?
That's right, and it's our "old brain" at fault. "Say what?", you ask, and the study obliges – surely, you've had this happen to you at one point or another in your life – you're watching a scary movie, or playing a creepy game and you find yourself reinforcing the idea of it not being real to your own brain. And as much as you'd like it to ease your scare, it doesn't. The study claims that that is because your brain hasn't really caught up with all the new technologies (like movies). You can keep telling yourself it's not real, but your brain will continue to react as if it were.