5 Android L themes, launchers and icon packs to install while you wait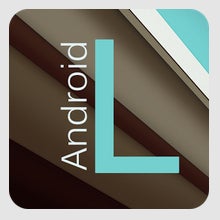 Camouflaging your home and lock screens, app drawer, icons and notification bar to look like something else is a favorite pastime for many Android aficionados, especially those with even a little geek in their blood. Ever since Google made the unprecedented Android L announcement, which promises groundbreaking visual and functionality changes, yet skimps on the actual finished product, we've been jonesing that our phones see some of the visual goodness, as the wait for the real thing is shaping up to be a while.
As usual, it didn't take long for enterprising devs to come up with themes, mods and launcher skins that mimic Android L
pixel
for pixel. With the latest Android edition, we will be getting a thoroughly revamped interface with the fashionable "flat", but colorful demeanor that many Android manufacturers, like Samsung and LG, adopted for their respective TouchWiz and Optimus overlays. In addition, Google finally overhauled the aging notification system, which looked pale and barren in stock Android, when compared to Samsung's, LG's, or third party efforts you can find in the Play Store. The multitasking options also got a boost with a Google Now-style card system, and there are plenty of other changes to Android under the hood, but those are not what we are interested in. What we want is the Android L look, without all the Android L wait, so we've rounded up a few of the ways to get those sweet L visuals here and now.