4.7-inch iPhone 7 will reportedly have optically stabilized camera
18

Optical image stabilization, or OIS for short, is nothing all that new for smartphones, but it's still not the norm either. In 2014, Apple launched the iPhone 6 Plus with an optically stabilized camera, but didn't treat its 4.7-inch sibling to the same feature. Similarly, in 2015, the iPhone 6s and 6s Plus were launched, with only the latter featuring OIS. This year however, things might change for the smaller iPhone, or so a new leak suggests.
The latest leak, by French publication Nowhereelse.fr, suggest that the compact iPhone 7 is very likely to feature a camera with OIS. The leaked image shows the rear camera modules of the iPhone 6/6 Plus and the iPhone 6s/6s Plus, along with what is claimed to be the shooter of their upcoming successor in the middle.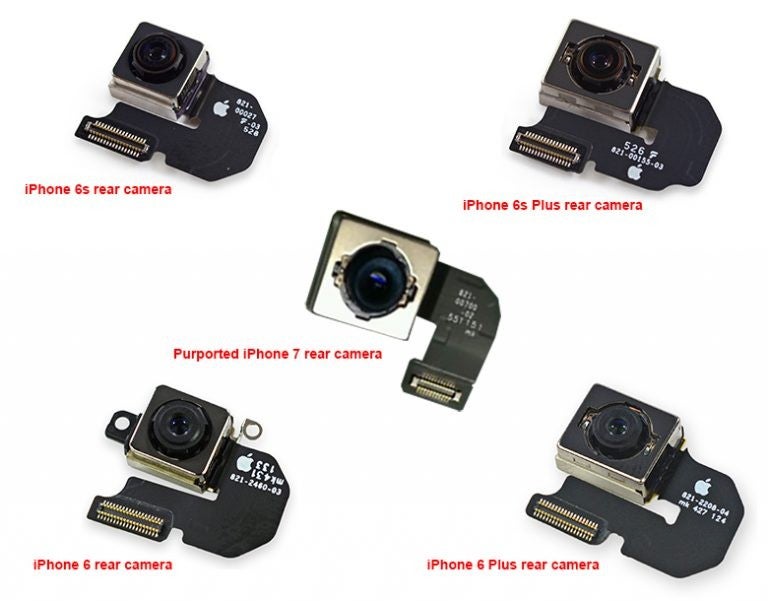 Notice how the camera modules of the 6 Plus and 6s Plus have this narrow groove with two rectangular slots in it surrounding the lens, while the others do not. This is where the mechanisms used to stabilize the camera within the module go.
If this image is anything to go by, then it seems likely that this year's iPhone models will both feature OIS, with the main difference camera-wise this time around being the rumored dual-cam setup on the iPhone 7 Plus.
For more on iPhone 7 rumors, including purported announcement and release dates, take a look at the stories below:
source:
Nowhereelse
(translated) via
Redmond Pie
Recommended Stories