4 new cards coming to Clash Royale in the next update
5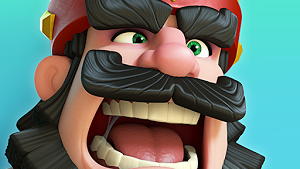 Four new Clash Royale cards have leaked online, showing a glimpse at the new additions that players will be able to take advantage of in a forthcoming update. The Tornado, Clone Spell, Electro Wizard, and Elite Barbarians can all be seen inside the leaked video below. And here's more on how each new card will function.
The Tornado pulls all troops nearby to the center of the storm, dealing damage. The attack lasts for 1.5 seconds, during which affected troops can't attack.
The Clone Spell clones two Baby Dragons, which have the same damage as non-cloned troops, but low HP.
The Electro Wizard is fast but has low health points. He's able to shock everything and stun units for about 0.5 seconds. He can hit up to 2 targets at the same time, and casts a level 8 Zap spell when spawned.
The Elite Barbarians card spawns 2 barbarians with very fast movement speed and good stats. The units are similar to Lumberjacks without Rage.
Which card are you looking forward to the most?
source:
Clash Royale Arena