4-inch iPhone display does not bother iOS developers
43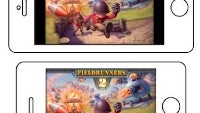 For the first time since its introduction in 2007, the iPhone will have a physically larger display, or at least
that is what all those rumors claim
. If that happens to be true, the display's resolution will have to be altered, supposedly to 640 by 1136 pixels. But does that really bother iOS developers? Will they have a hard time redesigning their software in order for it to fit the new display?
The answer appears to be "no", judging by a recent survey conducted by Piper Jaffray senior analyst Gene Munster. At WWDC 2012, he polled 100 iOS developers and concluded that a different screen size and resolution would not be that much of a problem to tackle. On average, they rated the issue of an altered screen size as a 3.4 on a scale from 1 to 10, suggesting that the required software modifications would not take much of their effort.
Making apps fit on an "iPad mini" would be just as easy of a task, most developers responded. If rumors are to be trusted, Apple is planning to introduce a smaller iPad model with a display measuring about 7.85 inches in diagonal. This rumored iPad model will supposedly have a display with a resolution of 1024 by 768 pixels – just like the iPad 2 and the first-gen iPad.
So if the next iPhone really comes with a bigger screen, don't worry too much about your favorite iOS apps not being adapted to the new display size. Chances are it will happen sooner than later.
Image courtesy of CGI Research