4 great alternatives to Netflix for Android and iOS
13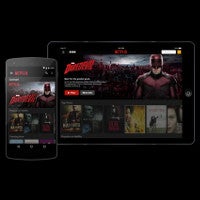 With tens of millions of users tied to services other than Netflix, it's safe to say that despite boasting the largest subscription numbers, it doesn't exist in vacuum. The world is more complicated than that, and rival companies have been trying to win a piece of Netflix's business by offering essentially the same thing.
But streaming services have long transcended the desktop and laptop, and have found a new—rather permanent for now—home in smartphones and tablets. Today, you can grab the app corresponding to the service you're using in under a minute, for free. So long as you're a paying customer and remember your log-in and password combo, you'll be watching your favorite shows in no time.
But why look for alternatives to Netflix at all? It really depends. It might be that your aforementioned show just isn't available with the content provider, or any number of technical or idiosyncratic reasons. Whatever it might be, we decided it's high time we gathered the most deserving Netflix rivals in one place, so here goes!