3G version of the iPad will be sold at AT&T stores?
This article contains unofficial information.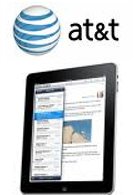 Since the iPad's announcement, it was rather intriguing to see that AT&T will be supporting the Apple iPad by providing the much needed data plan and network to make it run to its potential. The relationship between the two companies has been quite strange when you consider the almost off again and on again relationship we've been hearing; granted now it looks like AT&T is committed in getting their network up to par. Continuing its forged friendship, one of BGR's connections has posed some interesting news about the iPad and how the 3G version will be sold in AT&T stores. There seems to be plans in the works as we speak surrounding AT&T corporate stores allocating a substantial amount of floor/display space for the device – at the same time it'll cut into some of their existing netbook displays. No surprise with this speculated move, but it does make you wonder about their relationship and whether or not this may play into the contract for the exclusivity of the iPhone.
source:
BGR