3D Holographic displays take BlackBerry marketing in Russia to a new place
3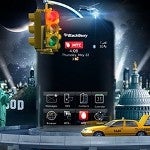 While the specs on smartphones have improved so quickly that as soon as you can say Snapdragon, you're hearing dual-core and then quad-core. Displays have gone from 3.5 inch LCD screens to Super AMOLED 4.3 inch giants and now smartphones are heading into 3D territory-using no glasses! While the phones have been improving every second, the way they are presented in stores remains the same. Walk into a store selling smartphones and you are likely to find displays missing the actual dummy model, the wrong labeling giving misinformation about a phone and perhaps just one or two units that actually work.
Two New York ad agencies, Stardust and BBDO have put together "presentation stations" for RIM. Using 3D holographic design, these displays have been put up in three Russian airports and at the retail outlets of Russian carrier MTS. The display currently promotes the BlackBerry Storm 2, but hopefully RIM brings these fascinating and mesmerizing displays to the States and uses them to promote a more "competitive" 'Berry like the Torch 9800 or some of the upcoming touchscreen models
expected to be released by RIM later this year
, possibly with a QNX flavored OS on board.
Would a 3D holographic display catch your attention long enough to make you desire the phone on display? Tell us what you think by writing your comments in the box below.
source:
Crackberry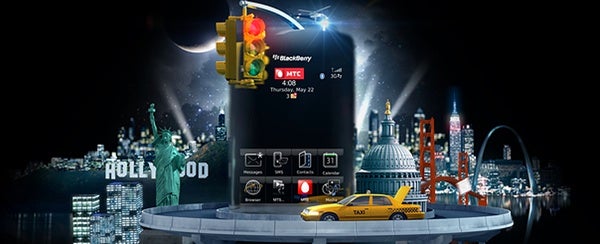 Viewers will be hypnotized by the "presentation station" that uses 3D hologrpahics to promote the BlackBerry Storm 2 in Russia