3 minute demo covers the looks and main functions of Ubuntu Touch, reaffirms Chinese Meizu's cooperation
14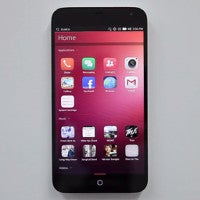 It's been a long while since Cannoncial, the company behind Ubuntu, has made its plans for a future foray into the world of mobile OSes known. With a huge following, Ubuntu is often times considered the world's largest Linux-based distribution, and
a recent poll
of ours makes it clear that the majority of our readers are very excited by the prospect of Ubuntu getting around to releasing a mobile version of its OS.
If you count yourself among those people, then Chinese Meizu has a treat for you -- a near 3 minute-long demo of Ubuntu Touch running on top of its MX3 flagship. The walk-through provides a glimpse into the way Ubuntu's mobile OS will function, and, of course, how it'll look. We won't spoil anything for you so that you enjoy all 2 minutes and 43 seconds of it, but it suffices to say that the OS looks to be planning on rivaling Android in terms of functionality.
Ubuntu Touch is expected to ship by the end of the year, and it already has enlisted two hardware partners in Chinese Meizu and Spanish bq.
What's more, carriers like Verizon, T-Mobile USA, Vodafone, EE, Three Group, and others, intent on breaking up the OS duopoly, have also pledged their support in some form or another. Not a bad start for Cannonical, but we all know it's going to take significantly more for the new entrant to actually manage to turn its raid into permanent occupation.