250M+ tablets predicted to be sold this year, nearly 600M in 2017
2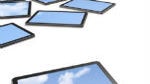 We know that tablets are on the tipping point as far as popularity and ubiquity. According to NPD and other research firms, tablets may not be on the edge, but in the middle of taking off. NPD is predicting that this could be the year that tablets overtake laptops in terms of sales, and DigiTimes Research is also seeing a huge jump. Both firms put the predictions for tablet sales this year at over 250 million.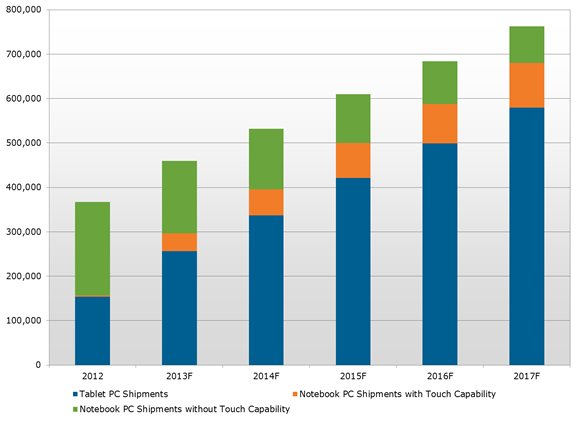 NPD Displaysearch has put out its predictions for the tablet and laptop PC markets. NPD says that 2013 will see a 67% increase in tablet sales year-over-year and have a total of 256.5 million tablets sold in 2013. That number is expected to keep growing and reach 579.4 million tablets by 2017. Meanwhile, the laptop PC market is expected to stay relatively stable as far as overall sales, but touchscreen laptops are expected to become the majority of laptop sales in about 3 years or so.
DigiTimes Research had similar numbers in its predictions from last week, saying that tablets would see a 63.9% increase in sales year-over-year to 254 million, including 73 million Apple iPads, 82.4 million models from brand-name competitors (Samsung, Microsoft, Google, Asus, etc), and 98.6 million "white-box" tablets, which are tablets without a registered brand name.