24 karat gold BlackBerry Q10 variant is in the works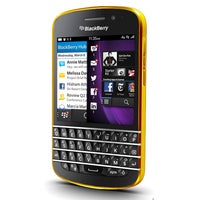 London based company Gold & Co. announced on Twitter that it will produce a 24 karat gold-plated version of the black BlackBerry Q10 smartphone. The white model will also be beautified with the use of a pink gold coating.
Their price is anyone's guess, but we are sure they won't come cheap. The Gold & Co. variant of the iPhone, for example, has an identical 24 karat gold plating and sells for nearly $5000. The gold BlackBerry Q10 might be launched bearing a similar price tag.