23 useful Note 7 tips and tricks to make the most out of it
7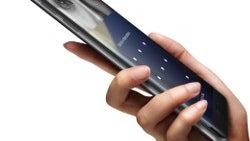 Samsung devices are well known for the level of complexity inherent to their custom TouchWiz interface. As these kept piling and piling over the years, back in 2015 Samsung decided that it's time to ease up and heeded the opinion of TouchWiz dissenters for a more lightweight interface. This brings us to today and the Note 7, which honestly feels much more thoroughly thought out in terms of its software.
If you think that that means Samsung hasn't included just a bucketload of features with its new extra-large smartphone, however, you'd be terribly wrong. In fact, after getting our hands on the manual to explore even further for interesting pieces of functionality, we felt overwhelmed as per usual. But if you're interested in the Note 7, then extra features are a welcome addition and not necessarily a downside.
This piece, in other words, is for those people.
Here are X potentially useful features of the Note 7, some of which not at all obvious.
Recommended Stories