225 million iPads sold to date, the most for any Apple device in the first 4 years
3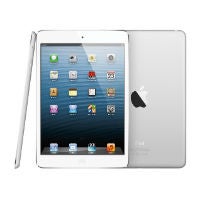 We're on the verge of the announcement of new iPads, but of course Apple's Tim Cook has to lead in to that announcement is always numbers. Apple loves to talk about the ridiculous number of devices it sells, and the iPad isn't just part of that, the iPad is apparently the king of Apple devices (under certain conditions). According to Tim Cook, when looking at the first 4 years of an Apple device lifespan, no product has had more sales than the iPad.
That is pretty impressive, though perhaps not that surprising. The price tag of the original iPhone and the AT&T exclusivity limited sales there. According to Tim Cook, Apple has sold 225 million iPads in the first four years of the tablet being on the market. And, looking at a shorter timeline of just the 12 month span that ended in Q3 of 2014, Apple sold 70 million iPads. To really sell this point, Tim Cook compared that number to various PC makers, the closest being Lenovo, which sold 57 million PCs (all form factors) in that same span. That is somewhat impressive, but it should also be noted that many of those PCs are far more expensive than the iPad and iPad mini, so it's not quite the best comparison.
Cook was also happy to note that not only is the iPad consistently ranked at the top of customer satisfaction surveys, but the iPad mini Retina has somehow managed to earn a perfect 100% customer satisfaction rating. That is definitely impressive.
source: Apple
img src: The Verge