22 more locations to be covered with Sprint's LTE
33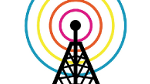 Even amid
speculation that Japan's Softbank is sniffing around Sprint
, the nation's third largest carrier continues working to expand its LTE footprint. At 22 new locations, the Sprint LTE build has started. The mobile operator says that 24 metropolitan areas
are now served by Sprint LTE
and another 100 cities will soon come online. By the end of next year, the build out of the LTE network
which started this past July
, will be mostly completed.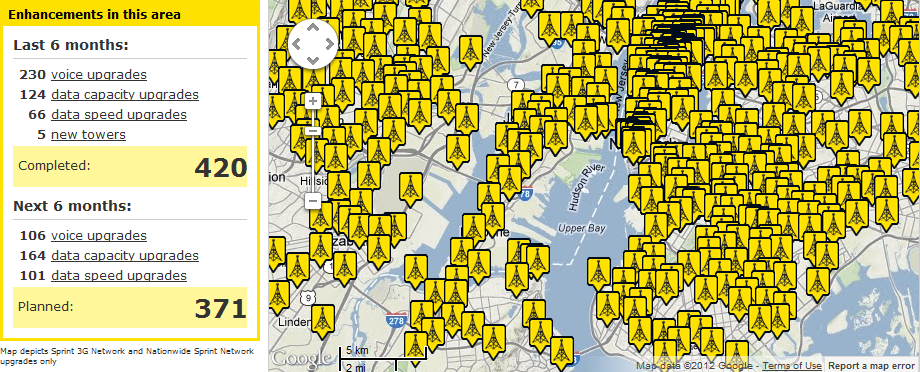 Sprint has some work to do in the Big Apple
The locations officially announced today include San Francisco, CA; San Mateo-Redwood City, CA; Cape Coral-Ft Meyers, FL; Dyersburg-Union; City-Martin, TN; Emporia, KS; Fort Wayne, IN; Greenwood, MS; Joplin, MO; Kokomo, IN; Lafayette/West Lafayette, IN; Lexington Park, MD; Marion, IN; Napa, CA; Naples-Marco Island, FL; Ottawa-Streator, IL; Punta Gorda, FL; Santa Rosa-Petaluma, CA; Sarasota-Bradenton, FL; Sebring, FL; South Bend-Mishawaka, IN; Terre Haute, IN; Vallejo-Fairfield, CA and Warsaw, IN. Sprint says that during the pre-launch period, some of you with LTE enabled devices might notice it running on the LTE network and the carrier invites you to use the service even before it officially launches.
Sprint's web site has an interesting feature that shows you what work is being done in your area to improve the carrier's service. Selecting the name of a city, or typing one, in brings up a map showing improvements being made to the service in that area. For example, in New York City, 420 enhancements were made to the network over the last half-year with 371 expected in the next 6 months. We can even break that down some more. New York City will receive 106 voice upgrades, 164 data capacity upgrades and 101 data speed upgrades over the next 180 days
source:
Sprint