22 great iPhone 6 Plus cases and covers
19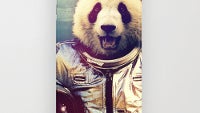 As usual, the entirety of the case-making industry (a pretty massive one by now) was well-prepared for the launch of the 4.7-inch iPhone 6 -- cases were essentially ready to go before Apple even stepped onto the stage on September 9th. But the iPhone 6 Plus -- now that's a different topic. Quite frankly, the supply wasn't very great at the time of announcement, so we decided to wait for something actually worth showing off to come along. Thankfully, our patience has been well-rewarded.
From super-tough cases to colorful and artsy shells, we've tried to fit it all, though obviously, this being an Apple product, cases are in great demand, and so is the supply -- in other words, if a case on the list is close, but not
it
, make sure to check up with the maker's other solutions, as there are plenty. But enough talk, let's check up some iPhone 6 Plus cases!