1Password is coming to Android on June 10th; app is free through August 1st
11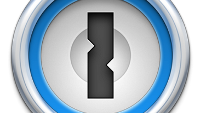 If you own an Android device, circle June 10th on your calendar. That is when the 1Password app will be offered to Android users. The app creates strong passwords for every site, and remembers them. The latest iteration of the app, 1Password 4, will be free from June 10th through August 1st. That includes all features of 1Password. After that date, those wanting all of its features will have to make in-app purchases. The current price of the app for iOS is $17.99.
To get in on the ground floor, Android users need to click on the sourcelink, which takes you to the developer's website. There, you can leave your name and email to express your interest in the 1Password 4 app.
If you have trouble remembering all of the different passwords you use, 1Password will do it for you. The new version of the app is full-featured and will work on both phones and tablets. And if there is one thing that we keep learning over the years, it's that security is the number one worry that mobile device users have. With this app, you can use ridiculously complex passwords (as generated by 1Password), and you can let the app remember them.
source:
AgileBits
via
BGR