10 of the weirdest (and sometimes ugliest) Samsung phones ever
88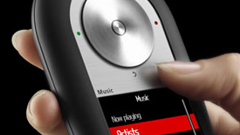 Samsung isn't the world's largest phone maker by accident. The company released hundreds of mobile phone models in the last decades, and it had the time and resources to experiment with lots and lots of form factors.
Some of the phones that the South Korean giant introduced over the years were great, some mediocre, and others downright bad. And then there's the weird category - which, of course, includes a selection of really ugly phones (although some are just odd, without being ugly - even at today's standards).
We noticed that there haven't been any weird Samsung handsets in the last few years. That's probably because it's hard to make something unusual when everyone's trending towards simplicity, larger screens, and thinner bezels.
You may already know a few of the handsets presented below (or even owned one), but we're pretty sure you've never seen such a wacky collection in one place. Of course, if you're aware of other unusual or ugly Samsung mobile phones that didn't make it to our list, feel free to mention them in the comments below.