10 of the greatest smartphones from 10 years ago (2015 edition)
62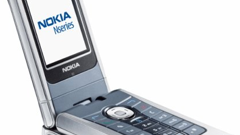 Our
first "10 great smartphones from 10 years ago"
article was pretty well received, being appreciated by our readers for providing a nostalgic look at some of 2004's best handsets. Now that 2015 is here, it's time to move forward one year and check out the smartphones that were all the rage back in 2005.
Just like 2004, 2005 was the year of Symbian, BlackBerry, Windows Mobile, and Palm (though, curious enough, there were no new Palm smartphones released in 2005). 20mm-thick handsets were not regarded as chunky abominations, and there was a wide variety of form factors to choose from.
Let's dive in and see what 2005 had to offer (manufacturers are listed in alphabetical order):
BlackBerry 7000
Including models like the 7000t, 7000r, 7000v and 7000x, this was BlackBerry's first family of smartphones to feature SureType QWERTY keyboards (which have two keys per button, and would later evolve to be included on the Pearl series). The new keyboard allowed BlackBerry to make the 7000 models significantly smaller than its previous handsets, thus gaining popularity among regular users, rather than businesses.
In the last decade, HP released quite many Windows Mobile devices. The
iPAQ hw6500
series (including models with, and without a photo camera) was the company's offering for 2005. Manufactured by HTC, the HP iPAQ hw6500 had a square 3-inch, 240 x 240 pixels display, and a full QWERTY keyboard.
The
HTC Universal
was the world's first smartphone to run Windows Mobile 5.0, and the first from the Pocket PC category to have 3G (UMTS) connectivity. Like all the other HTC-made handsets from back then, the Universal wasn't sold under the HTC brand. Depending on region and carrier, it was commercially available as the Dopod 900, I-mate JasJar, O2 XDA Exec, Orange SPV M5000, Qtek 9000, T-Mobile MDA Pro, and other names. The handset was very powerful for its time, featuring a 520 MHz Intel processor, a 3.6-inch swiveling touchscreen display with 480 x 640 pixels, full QWERTY keyboard, 1.3 MP rear camera, and a VGA front-facing camera.
HTC Wizard
Alternatively known as HTC Prodigy and HTC P4300, the
HTC Wizard
was also a Windows Mobile 5.0 smartphone with a full QWERTY keyboard, though its display was smaller: 2.8 inches with 240 x 320 pixels. Its commercial names included Dopod 838, Cingular 8125, i-mate K-JAM, O2 Xda Mini Pro, Qtek 9100, and T-Mobile MDA.
Motorola E680i
Introduced as a slightly improved successor to the E680 from 2004, the
Motorola E680i
was a Linux smartphone. Its highlight features included 3D stereo speakers, a 2.5-inch QVGA (240 x 320) touchscreen display, stylus, VGA camera, a 300 MHz processor, and expandable internal memory.
Nokia 6680
The
6680
(with its 6681 and 6682 variants) was Nokia's first smartphone to offer a front-facing camera (VGA), and the first to have an LED flash next to the rear camera (1.3 MP). At launch, in early 2005, it ran Symbian 8.0 Series S60. Other features included a 2.1-inch display with 176 x 208 pixels, and just 10 MB of (expandable) internal memory.
Nokia N90
2005 was the year when Nokia introduced its highly-appreciated Nseries family of smartphones, with no less than six models being announced. However, only two of them became available that year. The first is the
Nokia N90
, a clamshell with a swivel design. Called by many a "futuristic" smartphone (who knew that clamshells would almost disappear by 2015?), the Nokia N90 ran Symbian 8.1 Series S60, and was powered by a 220 MHz processor. Its main, 2.1-inch display had 352 x 416 pixels, offering a very high pixel density for that time: 259 ppi. Another highlight of the N90 was its 2 MP Carl Zeiss camera.
Nokia N70
Also running Symbian 8.1 Series S60, the
N70
had a more traditional design, being the successor to the aforementioned Nokia 6680. It's a candybar with a 2.1-inch, 176 x 208 pixels display, a 2 MP rear camera (without Carl Zeiss optics), and a VGA front-facing camera.
Samsung SGH-D720
The
SGH-D720
was one of Samsung's first Symbian-based smartphones (and one that was hard to find). It was a small, though thick slider - a very popular form factor in the mid 2000s - featuring a 1.8-inch, 176 x 220 pixels display, a 1.3 MP rear camera with LED flash, and a 192 MHz processor.
Samsung SGH-i750
The
SGH-i750
is another slider, but it's larger than the D720, and - more importantly - it's not based on Symbian, but on Windows Mobile 2003 SE PocketPC. Powered by a 416 MHz Intel processor, the SGH-i750 had a 2.6-inch QVGA display, 2 MP rear camera, and microSD card support.
There are several other very interesting handsets that were announced in 2005, but were'nt released until 2006. We will make sure to mention them next year! Until then, let us know if you've used any of the smartphones listed above, or if you know other great models from 2005.