10 of the greatest smartphones from 10 years ago (2015 edition)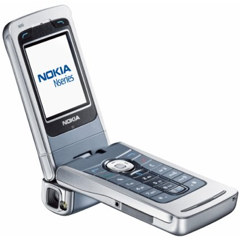 Our
first "10 great smartphones from 10 years ago"
article was pretty well received, being appreciated by our readers for providing a nostalgic look at some of 2004's best handsets. Now that 2015 is here, it's time to move forward one year and check out the smartphones that were all the rage back in 2005.
Just like 2004, 2005 was the year of Symbian, BlackBerry, Windows Mobile, and Palm (though, curious enough, there were no new Palm smartphones released in 2005). 20mm-thick handsets were not regarded as chunky abominations, and there was a wide variety of form factors to choose from.
Let's dive in and see what 2005 had to offer (manufacturers are listed in alphabetical order):
There are several other very interesting handsets that were announced in 2005, but were'nt released until 2006. We will make sure to mention them next year! Until then, let us know if you've used any of the smartphones listed above, or if you know other great models from 2005.