10% of cell sites violate rules meant to limit RF radiation
11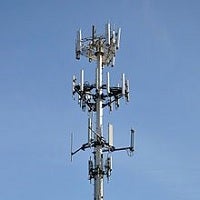 With the exponential growth of the wireless industry, and ever increasing demands for signal capacity and coverage comes the consequence of having over 300,000 cell sites around the United States.
Cell sites are no longer stand-alone towers in remote areas, blasting radio frequencies (RF) across large areas of land. Even then though, there were rules about power management of these towers to that the radio waves would not be cause for any health concerns to the general public.
Nowadays though, to accommodate better coverage and network integrity expected and demanded by customers, cell sites can be an inconspicuous antenna array along the side or corner of a building, closer to the ground, dedicated gear inside buildings or stadiums, and some are designed to not look like antennas at all. Some cell sites are made to look like trees, others are built into buildings and look like concrete blocks.
A small team of engineers conducting safety audits for carriers and local governments examined more than 5,000 sites and determined that 1-in-10 the towers violate the RF radiation output rules established by the FCC with the Telecommunications Act of 1996. Given the vast assortment of sites across the country, the FCC simply does not have the ability to monitor each and every one.
The safety audits are generally conducted on behalf of the carriers to ensure engineers and technicians that work on the sites are not being exposed to dangerous levels of RF radiation up close at the antennas. Some RF antennas that produce too much power can physically burn skin. Meanwhile, the debate continues about the long term effects of RF radiation from cell phones. For the engineers and technicians that are working around much more powerful gear, occupational safety organizations have voiced concerns over worker safety.
Carriers do use quite a bit of resources to maintain worker safety, as it has a long-term health benefit, translating to lower health-care costs for insurance and pension plans. Not all cell sites can be accessed all the time though due to complications encountered by property owners where some sites reside. Sometimes these issues arise of things that we might see as trivial, such as RF notification signs. Verizon recently noted that occupants of a New York City condominium complex hired a lawyer after the carrier posted signs near a cell site near a condo-complex terrace. Verizon removed the signs (required by law) and the tenants dropped the issue.
source:
The Wall Street Journal