10 hilarious, ridiculous and plain stupid apps Apple hated and pulled from the App Store
16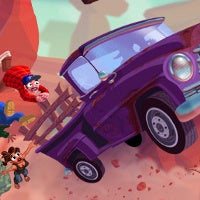 Some application grow to
the top of Apple's App Store
to the delight of creators and the general public. Some turn huge profits to developers and Apple always gets its 30% piece of the pie. But there are some applications that only grow to become famous after Cupertino pulls them from its application catalog.
Sometimes, this is for a good reason and sometimes... well, sometimes Apple itself fails to explain why the apps were removed. The apps listed below became famous despite being
removed from iOS's App Store
- actually removing them brought them unprecedented media attention. Some are scandalous, others are cute and funny, and some cross the line. But all of them are united by one thing - Apple hated them. With no further ado, here are the apps and here is why they were removed.
10 hilarious, ridiculous and plain stupid apps Apple removed from the App Store