10 great Halloween-themed apps and games to set a spooktacular mood
3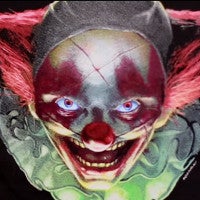 With Halloween right around the corner, preparations are to be made. Most of you will have thought about what they're wearing already, and some will even have their outfit ready to go, but did you scour the web for just the right apps to further help set a spooktacular mood? Whatever the answer is, we thought we'd do the digging for you so that you can only focus on the enjoyable parts.
And what a dig it was! Quite frankly, most app developers aren't too much into the whole Halloween thing, most likely because it's quite temporal and interest in such apps mounts and disperses over the period of a single month at best. That doesn't mean there aren't any great picks out there, though, and we've focused on those!
So without any further ado, jump into the slideshow below and get yourself some Halloween-y apps and games just in time for the big night.