$1.13 million will buy you every app in the Apple App Store
22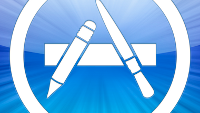 Ever consider how much money it might take you to purchase every app in the Apple App Store? First, let's look at some numbers. With over 760,000 apps to choose from, the growth of the App Store has been tremendous since it launched in 2008 with 50,000 apps. Back then,the average iPhone was loaded with 10 apps, a figure that has grown to 80 now.
A published report on Sunday computes that it would now take $1.13 million to buy one of each paid app. The most expensive apps on average are those for the business and medical categories, weighing in with an average price of $11.28 and $11.39 respectively. The game category has the lowest average price at $1.69 although that doesn't include in-app purchases.
Another chart shows that the Games category is roughly composed of 50% paid and 50% free apps while another graph shows that the Education, Games, Books, Medical, Business and Reference categories make up about half the expense of buying out the App Store. Of course, if one were to buy each app available, good luck finding enough room on your iPhone to install all of those apps.
source:
GigAom