iBolt sPro 2 Review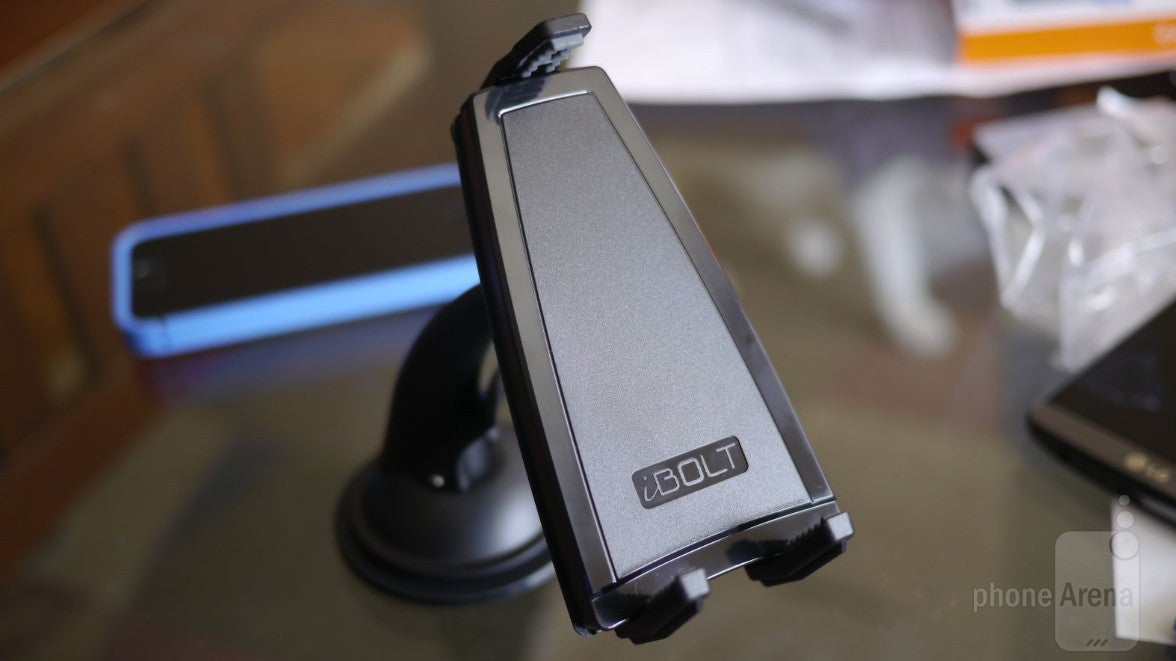 In contrast to the iBolt xProDock, which is more of a landscape-oriented car dock, the iBolt sPro2 opts to favor portrait orientation instead. Even though it's visually different from its sibling, it still continues to share the same benefits – like the Dock'n Drive app that Android owners can use. Sporting a price point that's $10 less than the xProDock, will the $29.95 iBolt sPro2 car dock give drivers a better solution?
Who knows exactly why, but we feel as though that the design of the iBolt sPro2 is less complicated than the xProDock. It could be due to its shape, or maybe its choice of going with a portrait orientation, but whatever it is, the sPro2 has a demeanor that's less overbearing. Besides that, it features the same design characteristics as its sibling – like its all-plastic construction, 360-degree rotation ROK II mount, "
stick anywhere
" suction cup, and microUSB charging.
Putting in our phone seems easier too for some reason, seeing that we are simply require to place our smartphone into the cradle, and giving a little bit of leeway to the clasp, so it can firmly collapse to grasp the handset properly. For larger things, such as phablets with cases, we need to "
unlock
" the clasp from the rear of the dock – in order for the arm clasp to extend higher. Once that's done, it's able to easily accommodate taller smartphones. One flaw that might turn off potential owners is the fact that the camera on certain smartphones might be blocked, especially if they're positioned along the middle of the phone.
Just like its sibling, the second part to the iBolt sPro2 functionality is the set of features that come along with the Dock'n Drive app for Android. Unfortunately, instead of having an NFC tag incorporated into the dock, we have to rely on the separate NFC tag for our smartphone to automatically launch the app. Yes, that's one way of doing it, but the same thing is accomplished by merely going into the app panel and clicking on the Dock'n Drive icon. Overall, the app gives us the ability to view our speed, direction, and quick access to specific contacts – while still allowing us to disable other distractions.
In all fairness, the iBolt sPro2 is
priced more appropriately at $29.95
, which is better than the $39.95 priced iBolt xProDock. Call us strange, but we prefer the default portrait orientation of the dock – as opposed to the offset look we get from the xProDock. Regardless of that, the price alone is simply easier on the pockets, something we would be more inclined to spend on than its sibling.