Huawei FreeBuds 5i review: Hi-res sound and ANC on a budget
6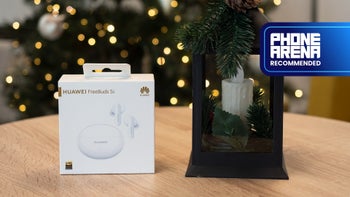 The market niche for earbuds has been pretty crowded in the past couple of years, but Huawei has managed to secure a spot with some clever technologies and a pleasant design. The FreeBuds series now features a couple of different subseries: the top-of-the-line FreeBuds Pro, the vanilla model, the Special series, and the subject of today's review, the "i" series.
Even though the FreeBuds 5i mode was announced and released in China back in June, these little earbuds are now making their global debut. They are a part of the "Dynamic" models of the company, meaning they offer some of the high-end features of the Pro model with some focus on a more day-to-day experience, a cool design, and a very attractive price tag.
Before we dive in, a little spoiler for you all: these earbuds are very good in a number of areas, and when you factor in the 99 Euro price tag, they could be the secret Christmas present you never thought you needed.
Huawei FreeBuds 5i Specs
FreeBuds 5i
Per bud
Charging case
Colors
Nebula Black, Isle Blue, Ceramic White
Nebula Black, Isle Blue, Ceramic White
Dimensions and weight
Height: 30.9 mm
Width: 21.7 mm
Depth: 23.9 mm
Weight: About 4.9 g ± 0.2 g
Height: 48.2 mm
Width: 61.8 mm
Depth: 26.9 mm
Weight: About 33.9 g ± 1.0 g
Connectivity
Bluetooth 5.2
Speakers
10mm dynamic drivers
Microphones
Two microphones on each earbud
Codecs
AAC, SBC, and LDAC
Frequency range
20Hz - 40,000Hz
Dust and water resistance
IP54


Battery life
6 hours with ANC on, 7.5 hours with ANC off
18.6 hours ANC on, 28 hours ANC off
Table of contents
Design and color options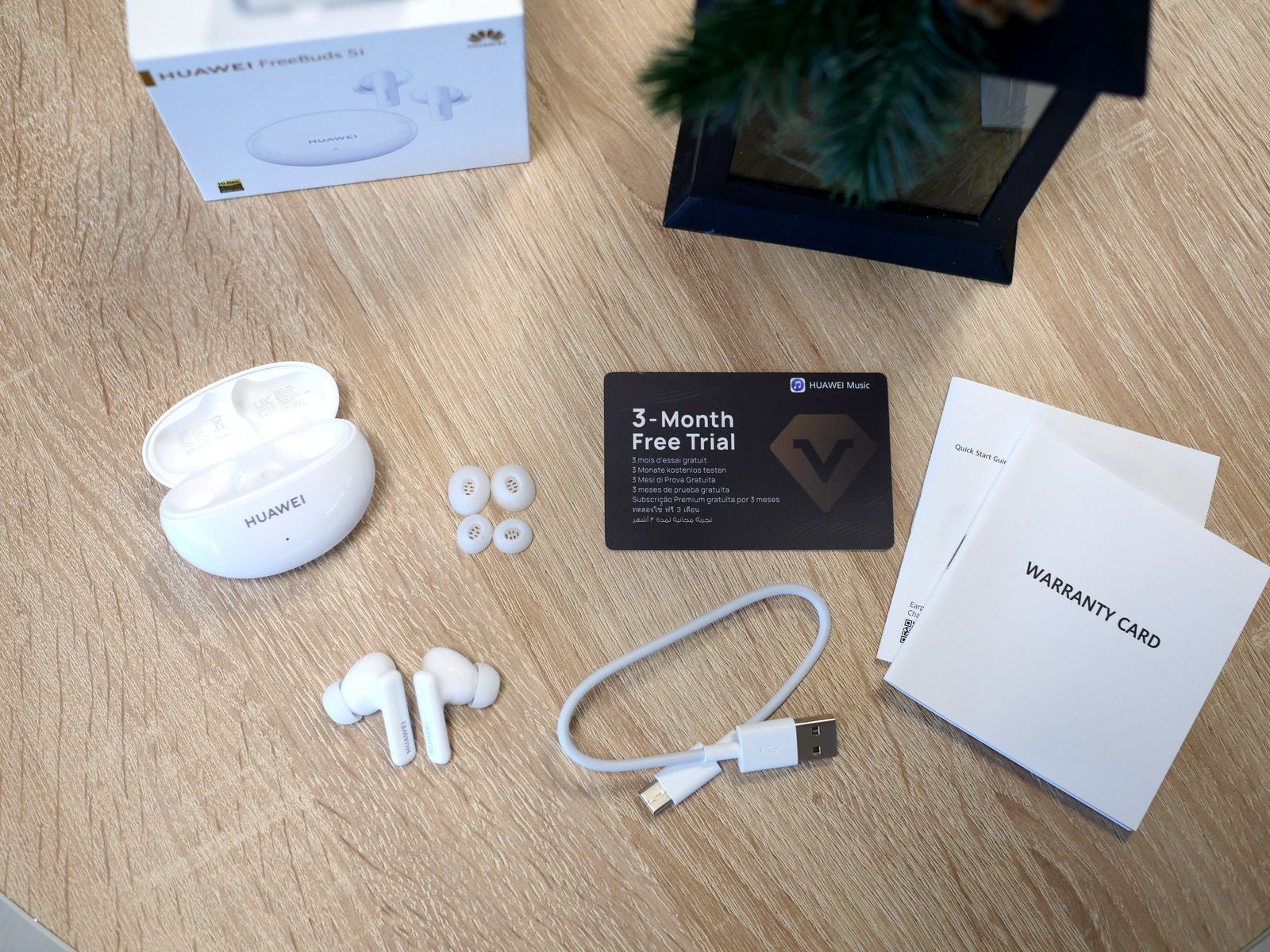 The retail package of the FreeBuds 5i

The FreeBuds 5i follows closely the design philosophy of the core mode, which is the FreeBuds Pro, but also introduces several updates. While this might sound a bit counterintuitive, it makes sense when you think about it. The FreeBuds 5i model is more suited for active day-to-day use; the charging case is small and light (like a pebble); and the buds are also pretty light, with relatively short stems.
You can check the specific dimensions and weights in the table above, but subjectively, these buds feel pretty light, and thanks to the tight fit, you almost forget they're in your ear canals. There are three colors available: ceramic white, ice blue, and nebula black. Our test unit came in white, which is nothing to write home about; it's your normal glossy white plastic, reminiscent of what you get on a pair of AirPods.
Fit and feel
The buds weigh just under 5 g each and are pretty ergonomic. I've been having troubles with in-ear models for years and years, yet the FreeBuds 5i and the Pro model are among the few that won't hurt my ears or fall off.
The buds are sculpted to mimic your outer part of the ear canal, and they have several points of contact to lock in place. There are three sizes of ear tips included in the package, and I found the mediums most comfortable for my ears.
There's a feature inside the AI Life app that will help you find the perfect fit, but more on that later. You can definitely work out wearing these earbuds and go for a run, and the added IP54 rating suggests they've been designed to be used that way as well.
Pairing and supported devices
Being a Huawei device, the FreeBuds 5i would probably raise concerns among many users. Fear not, the pairing procedure is pretty straightforward: you open the lid of the case and press and hold the side button for two seconds to initiate pairing mode. The buds will then pop up in the Bluetooth menu of the device you're pairing them with.
You can pair these buds with pretty much any device supporting Bluetooth, but in order to realize their "full potential," as life coaches like to say, you'd need the Huawei AI Life app. And that's where things get a tad more complicated.
App and features
In order to download the AI Life app, you need to have the Huawei App Gallery installed. The alternative appstore means you effectively sideload the app, and it's a bit inconvenient but not too big of a deal. If you feel uncomfortable having it on your phone, you could uninstall it after getting the AI Life with no problems whatsoever—both work separately from each other.

Once installed, the app will show your FreeBuds 5i under "devices," with some quick info about the battery percentage of each bud and the charging case right on the thumb image. Taping them on leads you into the control center for the buds.



Connection Center allows you to activate the "Dual Connect" feature and also set up your preferred device you'd like the buds to automatically connect to. You can also switch easily between devices with just a tap on the corresponding icon.


Under the "Sound" section, you'll find the "Noise Control" options: Noise canceling offers three modes: "Cozy," "General," and "Ultra." The last one on this list allows for 42 dB of noise cancellation. You can also turn off the noise cancellation or activate Awareness Mode.

Sound quality gives you the ability to prioritize sound quality or connection and also features a barebones EQ adjustment with three options: "Default," "Bass boost," and "Treble boost." Actually, this is one of the few lacklisters on the FreeBuds 5i; a more comprehensive EQ would've been so much better.
The "Tip Fit Test" deserves a few words here. It's a neat feature to help you choose the best fit for your ear. You place the earbuds and start the test. The app will then play some music and assess the fit using internal and external microphones on each bud. This also helps train you to correctly place the buds inside your ear.
Touch and gestures
The "Gestures" tab inside the AI Life app teaches you what gestures are available and also lets you customize some of them. You have "Double-tap," which answers or ends calls on each bud, and you can also customize each bud to either "Play" or "Pause" the song, skip to the "Next song," go back to the "Previous song," or "Wake the voice assistant."
Press-and-hold rejects calls and also controls the noise cancellation level, and you can choose which modes to cycle through when using that gesture. If you're using a Huawei device paired with the buds, you can also use the press-and-hold gesture to trigger the song that's playing. The "Swipe" gesture on the stem of each earbud controls the volume level.
Noise cancellation and awareness mode
Three levels of noise cancellation are available either through the app or by using the tap-and-hold gesture on each bud. "Cozy" applies just a tad of noise suppression, and it's ideal when you're at home and want to filter annoying noises from your home appliances or pets (fridge noises, the washing machine doing its dirty work, parrots calling, snakes hissing, you get the picture).
"General" is more suited for crowded places, and "Ultra" applies the maximum 42 dB of noise reduction, which I found to be the best option in most of the cases. It cancels out a decent amount of outside noise and somehow improves the sound quality of the thing you're listening to (probably a subjective feeling).
"Awareness" amplifies the outside noises, and this is pretty helpful because even with noise cancellation turned off, the buds do offer some passive noise reduction due to the tight fit. The way you can set the FreeBuds 5i for optimal performance would be to use just "Awareness" and "Ultra" noise canceling and switch quickly between the two via the press-and-hold gesture. This works wonders for me, but of course, you can tailor the experience to your liking.
Sound quality
The FreeBuds 5i model comes equipped with 10mm dynamic drivers and also features an extended frequency range in the highs. Huawei boasts 40 kHz as the upper frequency limit of these buds, and even though human hearing only goes up to 20 kHz, we can argue that some frequencies are perceived above that threshold.
Sound is pretty subjective anyway, so what's a pleasant sound for me might not be so for you. That being said, I was pleasantly surprised by how these buds sounded right out of the box, given the limited EQ options.
The default setting produces a balanced sound that is neither too bass-heavy nor too trebly. The buds can resolve a lot of detail, and if you're into classical, jazz, or other multi-instrument music, you'd be happy with what these buds have to offer. Eric Satie's "Gymnopédies" sound lovely through these buds, as well as John Coltrane's "My favorite things."
If you want to get some more oomph, you need to activate the "Bass Boost" mode. It's perfect for aggressive music as well as everything that relies heavily on bass. Metallica's "Master of Puppets" sounds better in this mode, as does Kosheen's "Empty skies."
The "Treble Boost" mode is too harsh for my liking, and I won't recommend it, although you can use it to give a tad more clarity to old recordings and bass-heavy songs that were mixed the wrong way. As far as high-resolution audio support goes, the FreeBuds 5i model comes with LDAC support, alongside the AAC and SBC codecs—two more lossy and basic options.
Battery life and charging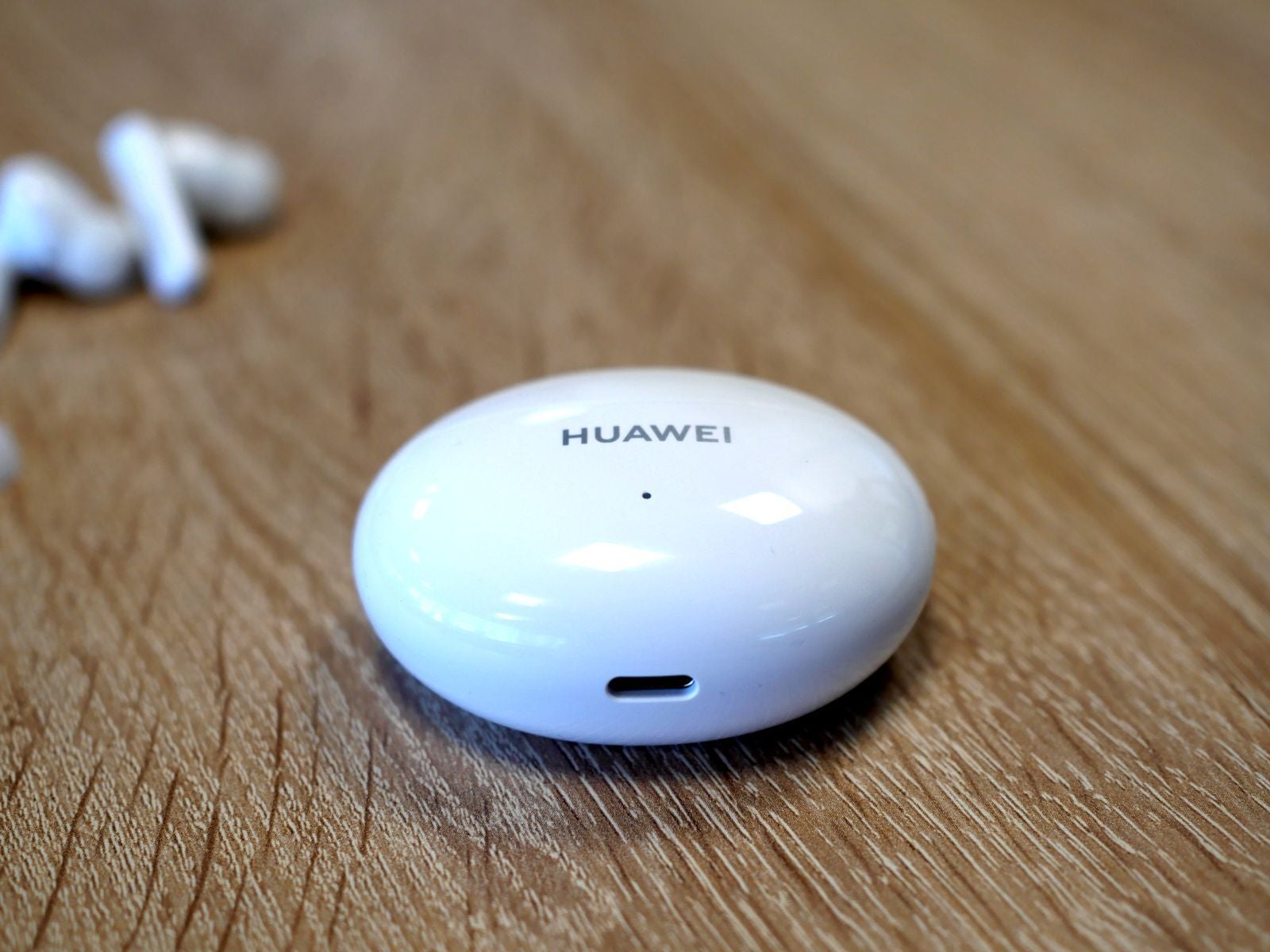 Huawei promises up to 6 hours of battery life on the buds (ANC on) and 18.5 hours with the charging case in the equation. If you keep the ANC off (which you shouldn't), you can stretch that to 7.5 hours and 28 hours, respectively.
In practice, these numbers are pretty close to what you'd get in real life. I was able to listen continuously with midvolume and ANC on "Ultra" for about 5 hours and 45 minutes, which is okay. The charging case provides about two full charges to both earbuds, and it takes around 2 hours to fully charge it (wired).
Final thoughts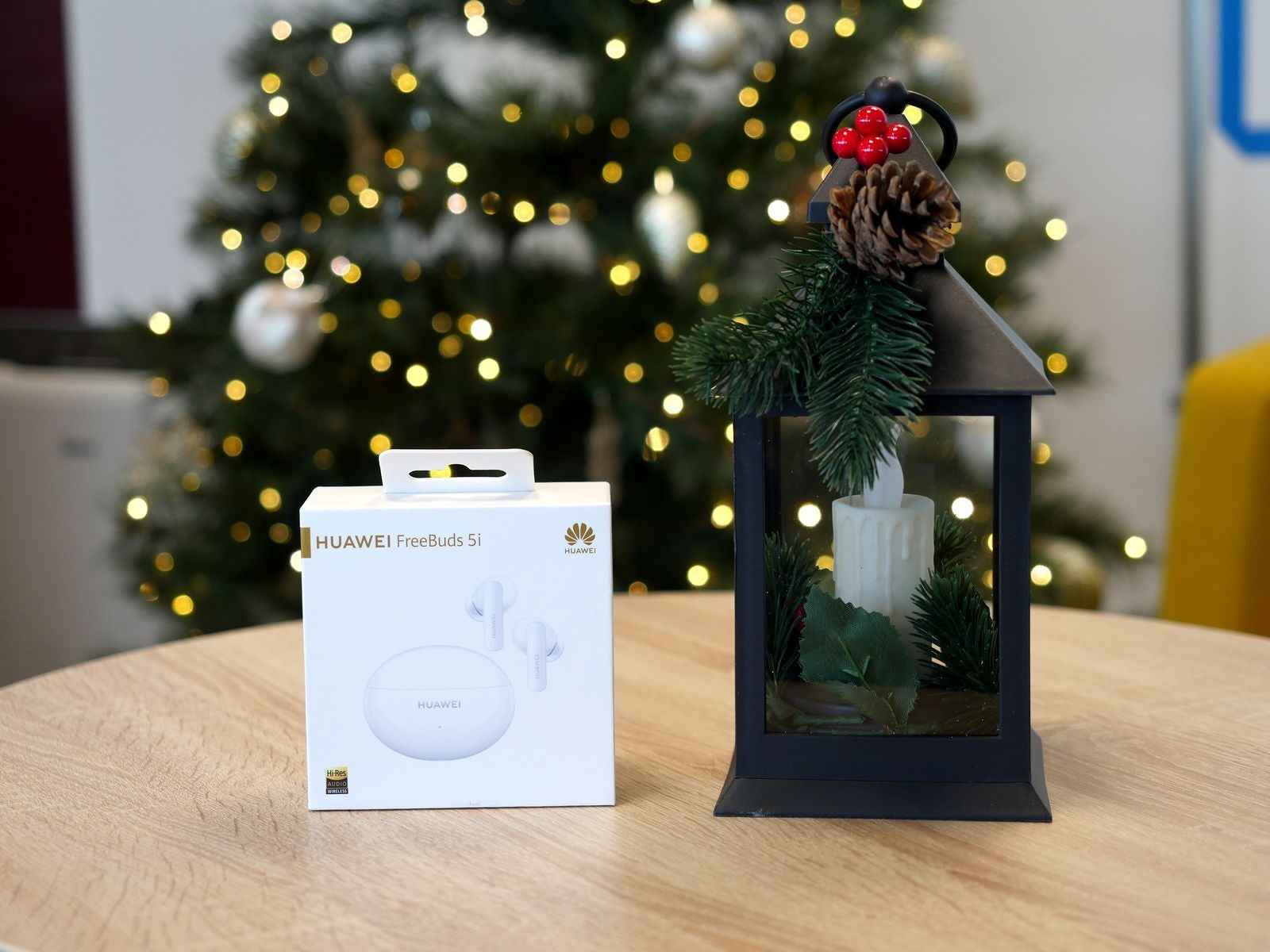 The Huawei FreeBuds 5i earbuds are a great value proposition at 99 euro. What's even more impressive is that the company has managed to cram in some really decent technology and features for that price. The noise cancellation is really good, and the sound quality is also on par with much more expensive earbuds.
When you factor in the comfort, the IP54 water and dust resistance, and the LDAC support, everything adds up to a really decent package. The only drawback is the lack of a more comprehensive EQ and the need to sideload the AI Life app, but for the most part, these earbuds are very impressive.