Samsung SGH-L770 Review
4

This is an unlocked GSM phone which can
operate in the US on AT&T and T-Mobile.
Introduction:
In order to create a successful entry-level phone there needs to be a carefully balanced combination of functions, price and design. One of the popular tactics is to copy a higher-class model and to trim off the hardware specifications. That is the case with the slider Samsung – L770, which looks like the devices from the old Ultra line (U600/U700), but compared to them, has modest capabilities.
The package includes:
Charger
Handsfree
Data cable for PC connection
User's manual
Design:
At first, L770 looks very much alike U700 (Ultra 12.1). It's even the same size or in other words, it is a compact model. It's nice to see a phone from this class, equipped with a 240х320-pixel
TFT display
. The colors are good, but unfortunately, nothing can be seen on the screen in direct sunlight.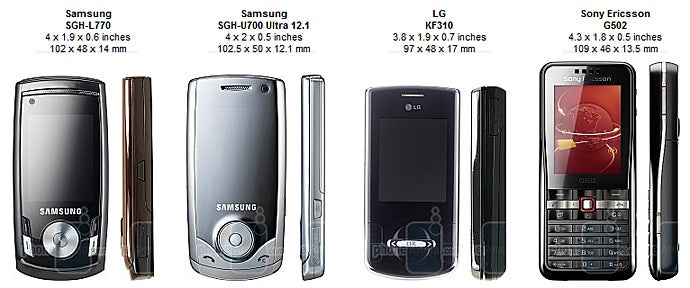 You can compare the Samsung SGH-L770 with many other phones using our
Size Visualization Tool
.
Video Call Camera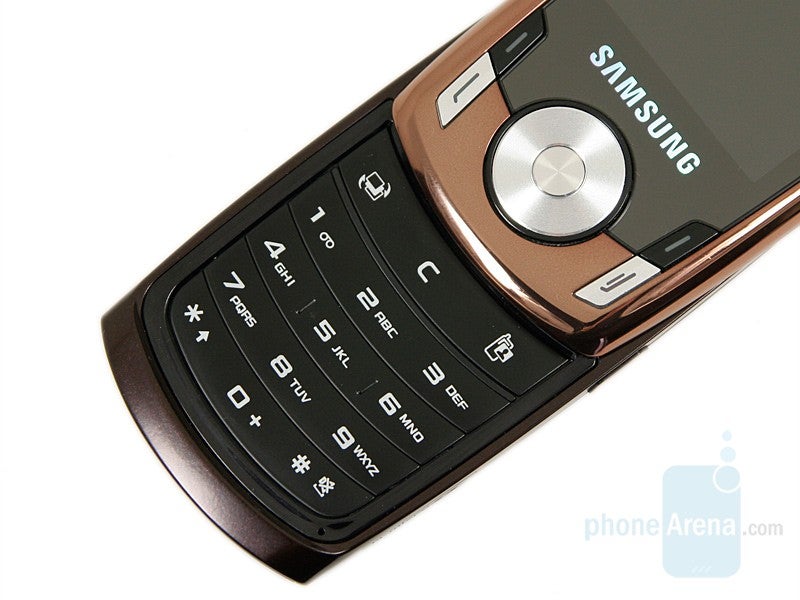 Over it, we have the
video calling camera
, and below it, the
5-way D-pad
(which in contrast to U700 cannot be rotated), the soft and the "send/end" keys. All of them have a very good drive and are very user-friendly.
The sliding mechanism is stable, opens easily and the annoying backlash, usually seen in phones with this form factor, is not present here. The lower part houses the standard keyboard, plus a "delete" button and two shortcuts. The one on the left leads to the shortcut menu with the most frequently used functions, and the other one, activates the video calling. All of them are relatively convenient to use – easy to press, but with a hard to sense relief.
On the left
, we find the camera key and the microSD card slot, and
the opposite
houses the volume rocker and the charger connector. Operating the side buttons is also trouble-free, due to their convenient shapes and the clear click when pressed.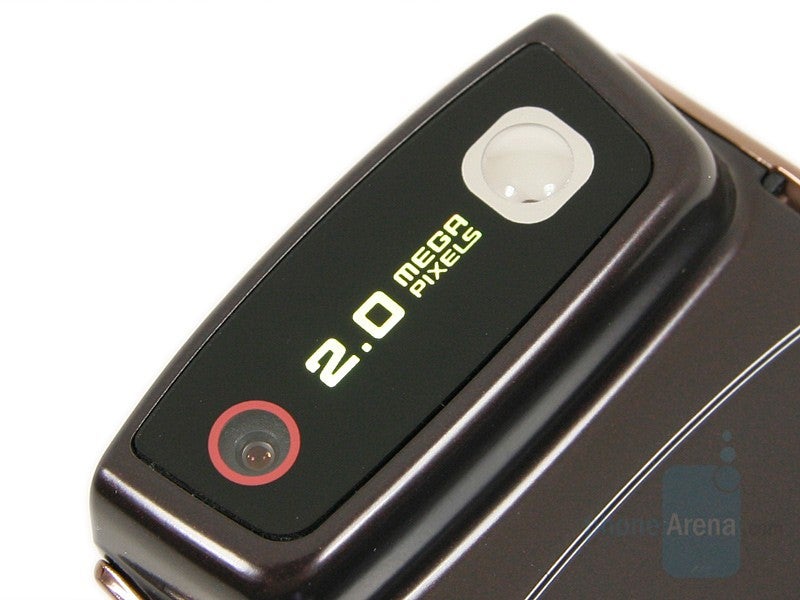 The main
2-megapixel camera
is only accessible when the phone is open. The lack of a flash is notable but logical, considering the class of the phone.
Overall, the model is user-friendly and with a pleasant design, which makes us happy.
Recommended Stories