Samsung Galaxy S Relay 4G Review
7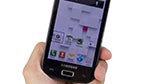 Introduction:
Back a couple years ago, it was actually quite common to find QWERTY based smartphones being offered by everyone, but strangely this year so far, they've been in relatively short supply. Rather, we've seen a huge push for these ginormous super spec'd devices – and very little of any QWERTY packing ones. Luckily, T-Mobile seems to have a doozy with the
Samsung Galaxy S Relay 4G
, which seems to be a modest mid-ranger that's sure to please those individuals yearning for some QWERTY action.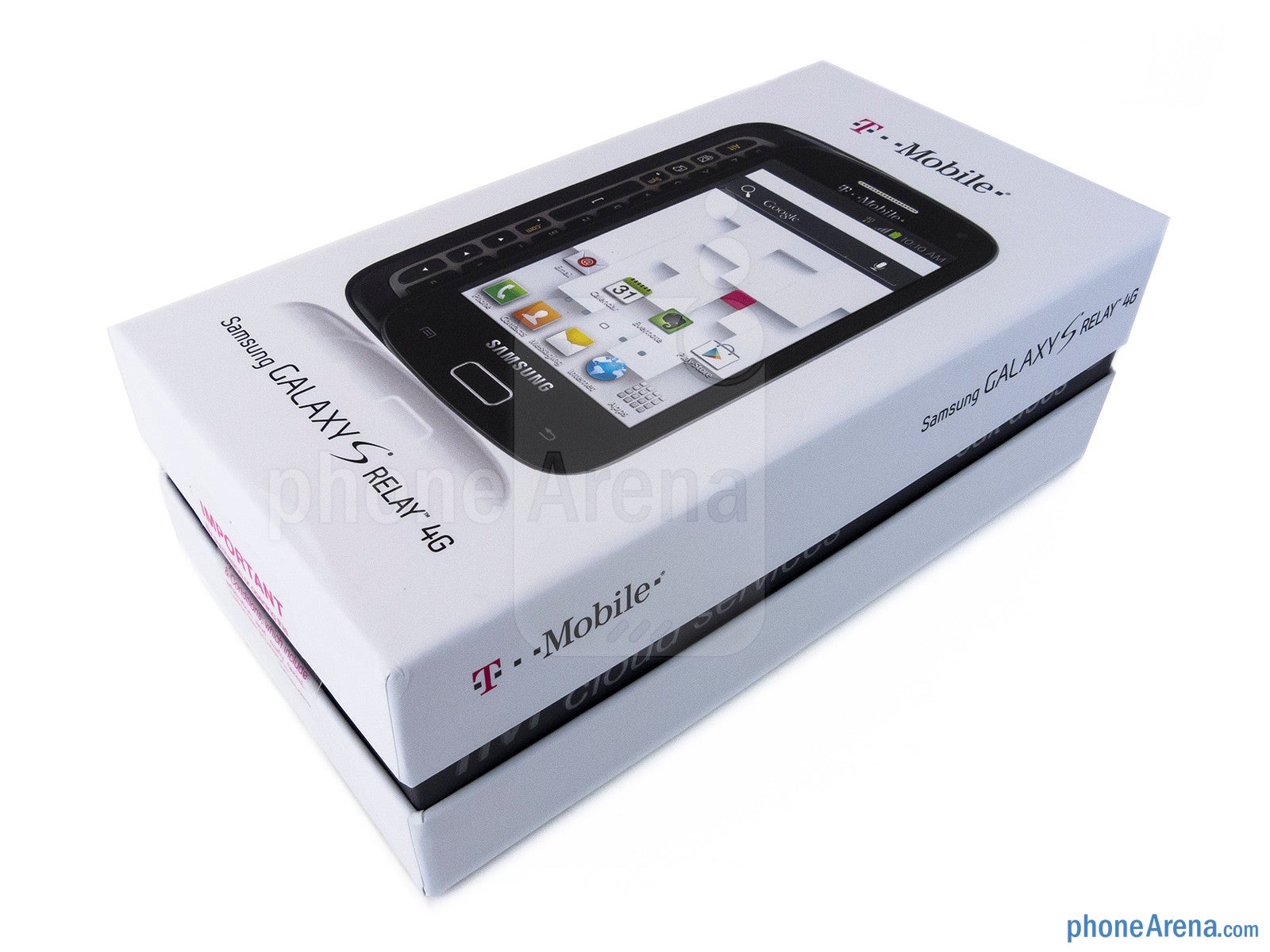 The package contains:
microUSB cable
Wall charger
Quick Start Guide
Health & Safety and Warranty Information
Design:
What's there to say about its design other than it's typical Samsung? Specifically, it employs the distinct styling of past Samsung devices, which is pretty boring to say the least, and lacks any highlighting elements to make it stand out from the crop. With its so-so construction and all-plastic body, it's still somewhat comfortable to hold in the hand thanks to its compact form – though, it's pretty thick by today's standards.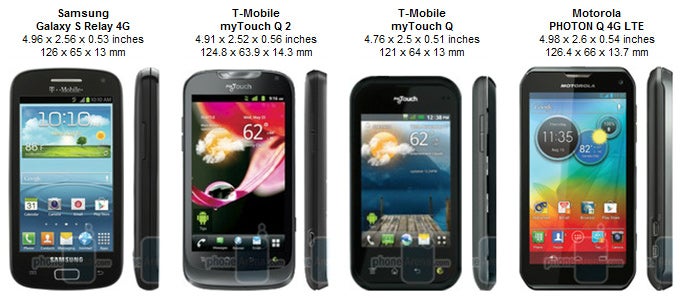 You can compare the Samsung Galaxy S Relay 4G with many other phones using our
Size Visualization Tool
.
Despite being an ICS smartphone, it still packs a couple of capacitive buttons beneath its display – with a flat looking physical home button scrunched between them. Meanwhile, the earpiece,
1.3-megapixel front-facing camera
, and LED notification light are all positioned above the display.
Peering
around the sides
of the handset, we're greeted to all the usual suspect of items we're accustomed to seeing – like its 3.5mm headset jack, microUSB port, microphone, power button, and volume control. With the latter two, however, we're not fans of their flat appearance, but at least a press is accompanied with a decent response.
Flipping it over to its
rear
, its 5-megapixel auto-focus camera with LED flash sticks out from the rest of the surface, which has the ability to shoot 720p videos. Towards the bottom side, there are two slits hiding away the handset's internal speaker – while prying off the rear cover grants us access to its microSD slot, 1,800 mAh battery, and SIM slot.
Display: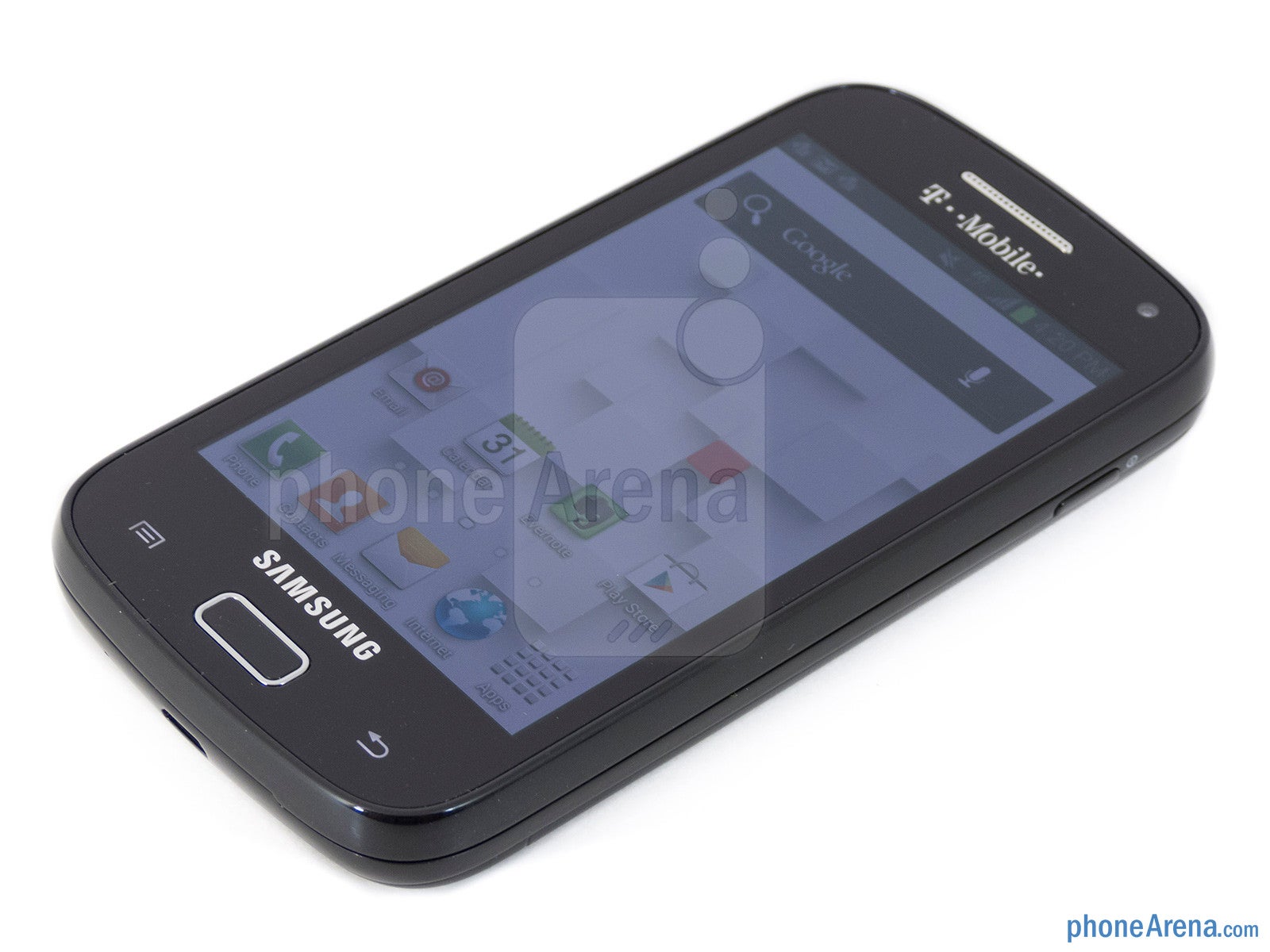 Enough to appease our taste for a mid-ranger, the Samsung Galaxy S Relay 4G's
4-inch WVGA 480 x 800 Super AMOLED screen
is still pleasant to look at. Indeed, it's employing a PenTile Matrix arrangement and its PPI is not high, but it is OK for a mid-ranger. Furthermore, it has all the other qualities we love about AMOLED screens in general that we come to appreciate, like its over-saturated colors and average viewing angles, but it still requires some proper shielding away from the sun for visibility.
Keyboard:
Sliding open to expose its
5-row keyboard
, it is accompanied with a fair amount of snappiness to ensure our feelings about its decent build quality. Honestly, the keyboard on here reminds us of the one found with the Samsung Epic 4G from long ago, as it employs a very similar layout and style of buttons. Despite finding some flat looking rectangular keys, we're able to type away at a casual rate thanks to its springy response, dedicated row for numbers, and shift keys on both sides of the layout.
Samsung Galaxy S Relay 4G 360-degrees View: