Samsung Brightside Review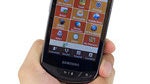 Introduction:
Samsung Brightside
for Verizon here to the rescue for those who primarily text. Well, at $99.99 on-contract after a $50 mail-in-rebate, it's already shaping out to be a hard sell.
Design:
Quite indicative of any other low-end feature phone, there's nothing pretty to look at with the Samsung Brightside. Yes, it's lightweight (4.3 oz) and somewhat compact for a QWERTY handset, but its cheap plastic body doesn't instill a sense of durability. Despite taking some design cues from the
Samsung Droid Charge
, which is evident by the camera's pentagonal shape, the handset's design is forgettable.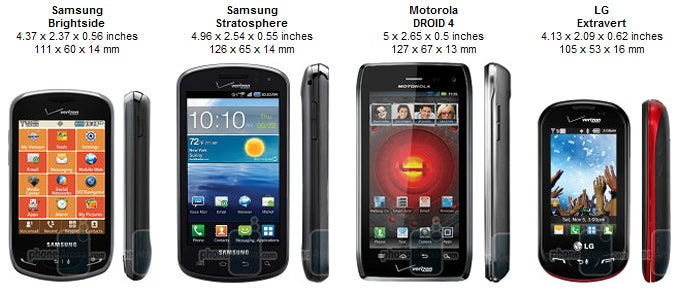 You can compare the Samsung Brightside with many other phones using our
Size Visualization Tool
.
Seriously, we traveled back in time with this one. Why you ask? Well, taking a peek at its
3.1
" QVGA (240 x 320) display is evidence enough to believe it. Indeed, it's not big with details, but even worse, its bland colors combined its exceptionally poor viewing angles make it a nightmare to view outdoors. At first, we thought we were playing around with a resistive display, but it's in fact a capacitive one.
Luckily, its landscape sliding keyboard is usable enough for our fingers to comfortably type – even despite its flush appearance. Donning average sized rectangular buttons, we do like the responsiveness they exhibit.
3.2
-megapixel camera is found in the rear, while removing the back cover gives us access to its 1,000 mAh battery and microSD card slot.