Rapoo E6300 Bluetooth Ultra-slim Keyboard Review
7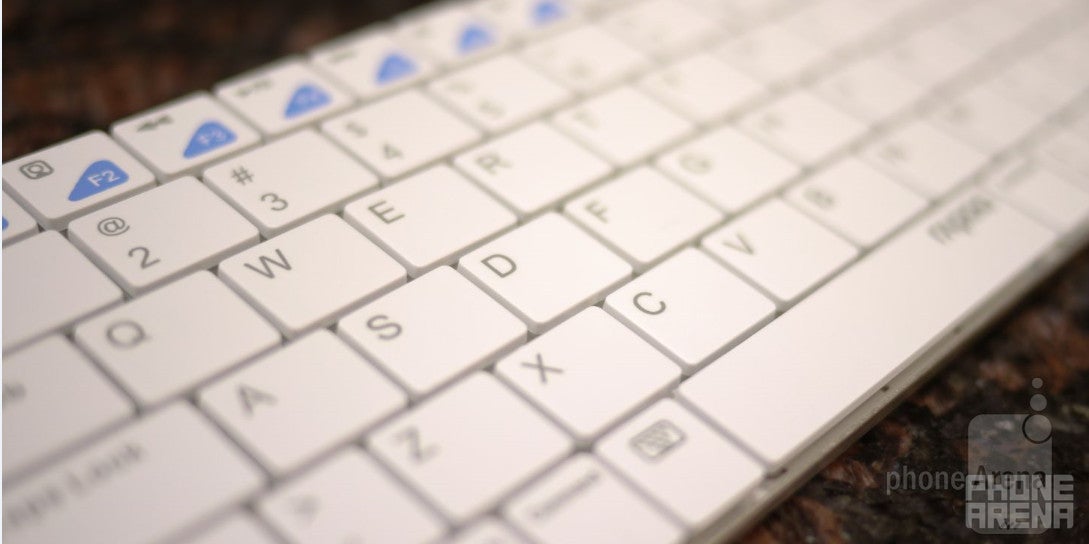 On-screen keyboards have proven their worth over the years, however, some people still find physical keyboards a whole lot more versatile for them. When you're traveling light, especially with either a smartphone or tablet with you, we bet that the last thing you're thinking about is trying to lug around a bulky and large sized keyboard to appease your physical typing appetite. Fortunately, you might take fancy in the ultra-thin size of the Rapoo E6300 Bluetooth keyboard.
What we have here is your typical laptop-styled QWERTY keyboard, but shrunken down tremendously to make it more travel-friendly. Utilizing the same layout as any other keyboards, we're able to quickly adapt and find every button in locations we're already familiar with. No doubt about it, the ultra-thin nature (0.22 inches thickness) of the keyboard is undeniably its biggest attribute, which also helps that it's extremely lightweight. At first glance, the keyboard might seem fragile, but that's far from the case, as it employs a brushed stainless steel frame to give it some sturdiness.
With its uniformly styled chicklet keys, it leaves a little distinction between them because of the tight spacing. In addition, the smaller footprint of the keyboard can make it challenging to type for people with larger hands. Nevertheless, some practice and patience allows us to adapt to its feel – while the springy response of its keys help out with the overall experience. Around the rear of the Rapoo E6300 Bluetooth keyboard, its lithium ion battery helps to elevate it ever so slightly from the surface, but it would've been better if the angle were higher. Finally, a microUSB port and its power switch are affixed to the rear as well. After fully charging it, we're able to use it on and off during the course of over 2 weeks.
Honestly, it's a bit tough trying to determine if the Rapoo E6300 Bluetooth keyboard has enough value for the average consumer to pick up. Sporting a retail price of $49.99, it seems like a reasonable offering considering its usefulness on the go – then again, there are hybrid case-keyboard solutions that give that 2-for-1 punch. For the size and all, Rapoo's offering will appeal to those who want to travel light, but its ultra-thin size might prove to be too little for those who want to speed type ferociously without mistakes.
Recommended Stories