RIM BlackBerry Bold 9700 and Curve 8530: side by side
5

RIM BlackBerry Bold 9700 Release Date - November 16, 2009
RIM BlackBerry Curve 8530 Release Date - November 20, 2009

Introduction: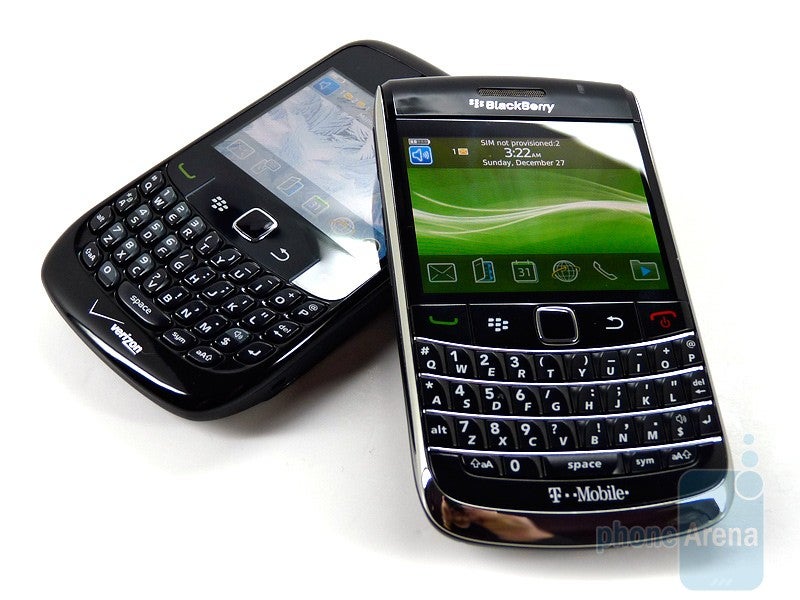 RIM has two new devices on the market, both a refresh of popular originals. The
Curve 8530
replaces the
Curve 8330
on the nation's major CDMA carriers, and the
Bold 9700
is an overhaul of the
9000
. This time around the Bold is carried on both AT&T and T-Mobile, whereas the original was just available through AT&T. Both offer minor but important refreshes to the originals; in the Curve's case Wi-Fi has been added, and the new Bold has trimmed much of the fat off the original. So, the Bold's 9700 model number would indicate that it is a higher-end device than the 8530 Curve but given that both run on the same platform is there really that much of a difference? Read on to find out!
Design:
The common thing in both of these devices is that they ditch their predecessors' trackballs in favor of an optical track pad. Both borrow elements of the originals' design, but the significant slimming down of the Bold is the more drastic overhaul. It loses significant millimeters in all dimensions and sheds half an ounce in weight. In contrast the Curve 8530 is very similar to the original in dimensions, and actually taller than the 8330. The new Curve does manage to slim down by a quarter of an ounce.
Both the Curve 8530 and Bold 9700 feature a
2.4" display
, but the Curve only has a QVGA resolution whereas the Bold steps it up to 480x360 pixels. Unfortunately both are only 65K colors, meaning they don't have the color depth of devices like the iPhone or Palm Pre. The Bold's display has more pop to it, but both are plenty passable given that they aren't billed as multimedia phones.
A
keypad
makes the BlackBerry, and the Bold is the clear winner here. The Curve 8530 retains the smaller, hard plastic keys of the 8330 whereas the Bold 9700 has larger keys styled after the 9000's keyboard. The Bold is simply more comfortable to type on, leading to better accuracy. Since the 9700 is 5mm narrower than the 9000 the keys are more cramped and not quite as good. The Tour still remains our benchmark for QWERTY keypads. It should also be noted that the navigation keys on the Bold are more pleasant to use due to better travel and feedback.
Both devices have lost noticeable weight from their original design, but even though the Bold lost more it is most noticeable on the Curve which now feels almost hollow. We noted in our review that it is bordering on the line of feeling chintzy, whereas the Bold's weight reduction was needed. The Bold 9700 feels solid in the hand and very well-balanced.