Motorola RAZR maxx Ve Review
2

It has nearly been two years since Motorola gained fame by introducing the RAZR series of mobile phones. The first CDMA model, the V3c, was the thinnest phone currently being sold by Verizon at that time. Despite the sleek size of the V3c, the overall features and construction leaved much to be desired. The V3c was eventually replaced by the V3m, which added music playback capability. Then last year the KRZR K1m was introduced, which was a more modern version, but the features were still lagging behind other models by LG and Samsung.
We are pleased to say that Motorola has now moved forward with the introduction of the Razr Maxx Ve. The Maxx has upgraded features, which include a 240x320 Pixel QVGA Internal Display, large 120x160 pixel external one, 2MP Camera with AutoFocus, Touch-Sensitive music playback control, MicroSD slot, and Mini-USB port. Even though these features have been showing up on other phones for the past year, this is the first time they have all come together on a thin body of a Razr. That is what truly makes this phone unique. The overall size of the Maxx is 3.88"H x 2.09"W x 0.59"D and with a weight of 3.88 oz. This is roughly the same size of the standard Razr, but the weight has gone up 0.5 oz.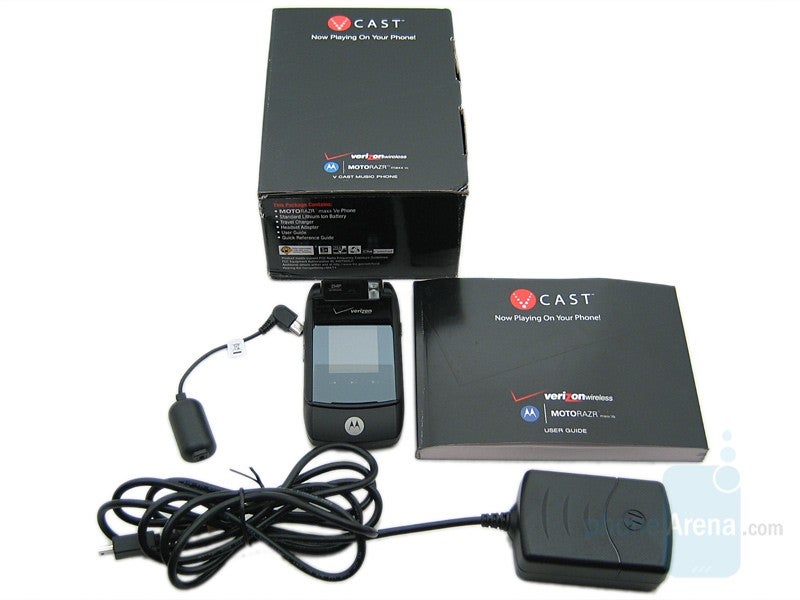 The retail package includes:
the Razr Maxx Ve phone
900mAh battery with cover
Travel Charger
2.5mm Headset Adapter.
Recommended Stories