Motorola DROID 3 vs Motorola DROID X2
11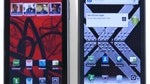 Introduction: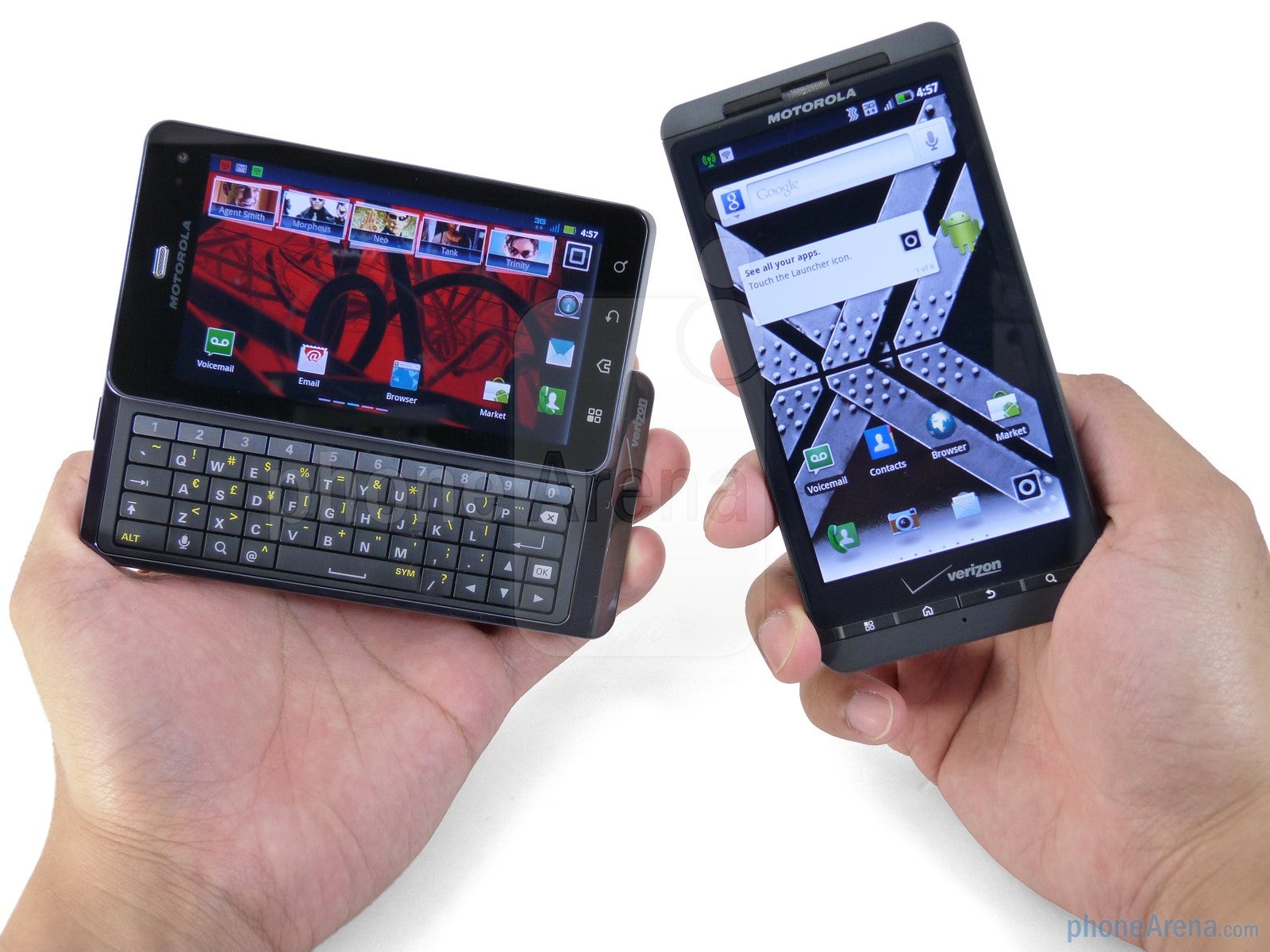 Last year, we mainly found the
Motorola DROID X
taking a lot of notoriety over the
Motorola DROID 2
mainly due to its mammoth stature that gave Big Red its first larger than life Android powered smartphone. Fast forward to the present, we find their successors closely released to one another, and as usual, people are curious to find exactly which one is going to able to out-duel the other in being reckoned as the better one. Flaunting the same price tag of $199.99 on-contract, there is no doubt that a lot is at stake here – even more when they're both quality products that are fighting for position at the top spot.
Design:
Retaining most of the defining characteristics of their predecessors, there isn't one that's able to drastically come off as being better designed or constructed. This time around however, the
Motorola DROID 3
supersizes itself to closely meet the leviathan size of the
DROID X2
– with their overall size very close to one another. Even though the DROID X2 appears to be one streamlined device, the thickest part of its body that houses its camera is actually thicker than the entire body of the DROID 3, which is rather impressive considering the physical keyboard it's packing. Regardless, both are solidly built and constructed from fine quality materials to embody all of the qualities you'd normally associate with devices in the upper-end of the spectrum. However, we have to hand it to the DROID 3 mostly because it sports a refreshed design – whereas the DROID X2 is an exact facsimile to its predecessor.
Besides the subtle difference in size, their
displays
are very close in quality with one another, but more importantly, they definitely provide that wow factor in reeling people in. On one hand, we find a larger 4.3" LCD display with the DROID X2, but the DROID 3 is still able to impress with its 4" LCD panel. Considering that both offer qHD (540 x 960) resolution, the DROID 3 is able to crank out higher pixel density than its rival, but when we're actually looking at them both, they're both able to produce plenty of sharp details to make everything more than distinguishable on screen. Furthermore, the same can be said about their color production, brightness output, and viewing angles. So in the end, we're content with the quality of both displays with neither one majorly triumphing over the other.
Finding physical Android
buttons
with the DROID X2, it's nearly impossible to accidentally press on them. Meanwhile, the DROID 3 retains the usual set of Android capacitive buttons, but just like its competition, we don't find ourselves pressing them by mistake often thanks to the lip present on it that allows us to comfortably grip the handset.
Already, we're finding the DROID 3 in good light with its included
front-facing camera
for video chat – even despite being only a 3G device. Obviously, the DROID X2 doesn't pack one on, which goes to show the added functionality available with its rival.
Between the two devices, we actually prefer the Motorola DROID X2's dedicated
power button
and
volume rocker
since they're decently pronounced and easily activated without much force.
Fortunately, the two Android powered smartphones feature the same microUSB and microHDMI
ports
on their sides – with the latter allowing both to give us a mirrored experience through a high-definition television set.
Turning things around towards the
back
, we find both devices packing along
8-megapixel auto-focus cameras
– albeit, the DROID X2 carries a dual-LED flash as opposed to the single one with the DROID 3. Even though we like the durable feel exuded by the DROID X2's metallic back cover, it's just way too easily removed and we sometime find it coming off while sitting idly in our pockets. In contrast, the DROID 3 sports a plastic snap on back cover that's just notoriously difficult to pry off – but at least it stays on tightly. Once removed, we're given access to their batteries and microSD card slots, but adding to its capacity once again, the DROID 3 features a SIM card slot to allow it to work overseas.
Finally, the Motorola DROID 3's iconic landscape style
QWERTY keyboard
manages to round out the handset's exclusive set of features. Obviously, we utterly adore the convenience factor that it brings to the table as the updated layout and design is remarkably polished on so many levels – making it one of the better keyboards out there in the market.
Motorola DROID 3 360-degrees View: Motorola DROID X2 360-degrees View: