Motorola DEFY MINI Review
12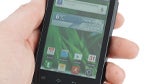 UPDATE: The rating of the Motorola DEFY MINI has been updated on May 21, 2012.
So, let's say that you want to get an Android smartphone, but $250 is all you have to spend. One of the options that fit into this category is the rugged
Motorola DEFY MINI
, which is resistant to dust and water damage. Additionally, its display is protected by the pretty tough
Gorilla Glass
, so it should be able to withstand every day wear and tear. But other than that, there isn't much that the smartphone can brag with. There is a
humble 600MHz processor
ticking inside, its screen measures the rather average 3.2 inches in diagonal, and the camera on its back is pretty basic. Nevertheless, we will give the DEFY MINI a chance to make a name for itself by putting it through its paces.
UPDATE: The rating of the Motorola DEFY MINI has been updated.
Package contents:
microUSB cable
User guide
2GB microSD card
Think of the Motorola DEFY MINI as an ugly duckling. Yeah, its looks are pretty uninspiring and the abundance of plasticky elements does not make matters any better. However, don't forget that this device is primarily meant to resist the elements, not to win any beauty contests. That said, we gladly accept it for the slab of plastic that it is.
We are happy to say that the smartphone
feels well built.
Taking its back cover requires a tremendous amount of effort as it is attached quite tightly, but that is actually a good thing given that such a tight fit will provide better protection against water and dust damage.
The Motorola DEFY MINI weighs 107 grams, which is nothing out of the ordinary for its size. With a waistline of 12.5 millimeters, the smartphone is a bit on the thick side, so don't think that you won't be feeling it inside your pocket. Nevertheless, we are pretty content with the way the device fits in the hand, and its
petite dimensions allow for it to be used with a single hand without any difficulties
whatsoever. Bonus points are awarded for the
discrete notification light
, located at the upper right-hand side of the handset.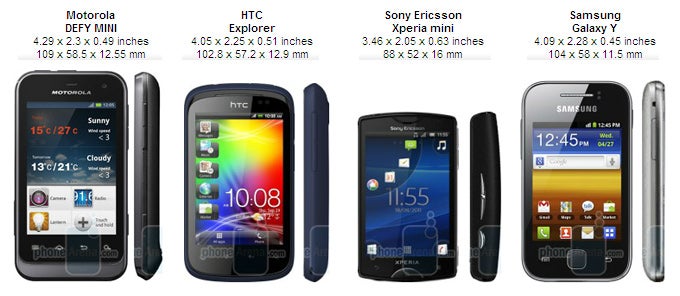 You can compare the Motorola DEFY MINI with many other phones using our Size Visualization Tool.

There are several things about the smartphone's design that we are not too happy with, however. First of all, the
microUSB port is protected by a cover
that is really tricky to take off, and then putting it back on tightly is much more difficult than it should be. Also, the cover protecting the 3.5-millimeter jack feels quite flimsy. Last but not least, the lock key, camera shutter, and volume rocker provide far less tactile feedback than a physical button on a smartphone should.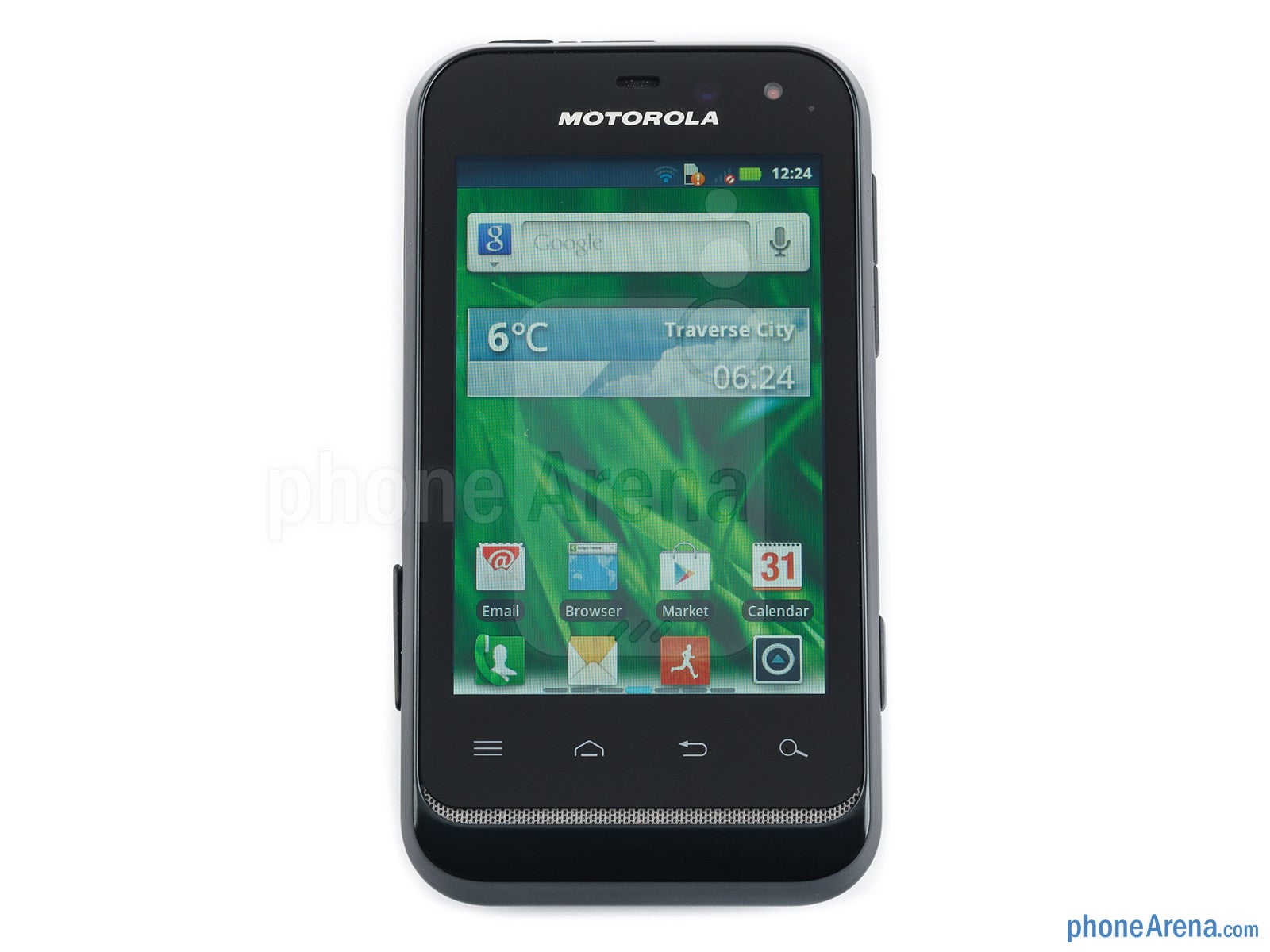 One thing that we have to admit about the
3.2-inch display
on the Motorola DEFY MINI is that it has pretty good color reproduction and viewing angles. Pretty good for an ordinary TFT LCD panel, that is. Other than that, the screen is nothing special, but it gets the job done so we cannot complain. Its resolution is 320 by 480 pixels (180 ppi), which is acceptable for such an affordable device. Keep in mind, however, that small text is pretty much impossible to read, so you will be doing quite a lot of zooming while surfing the web. Also, using it outdoors is extremely difficult due to all the light that gets reflected off its surface.