Kwikset Kevo powered by UniKey Review
5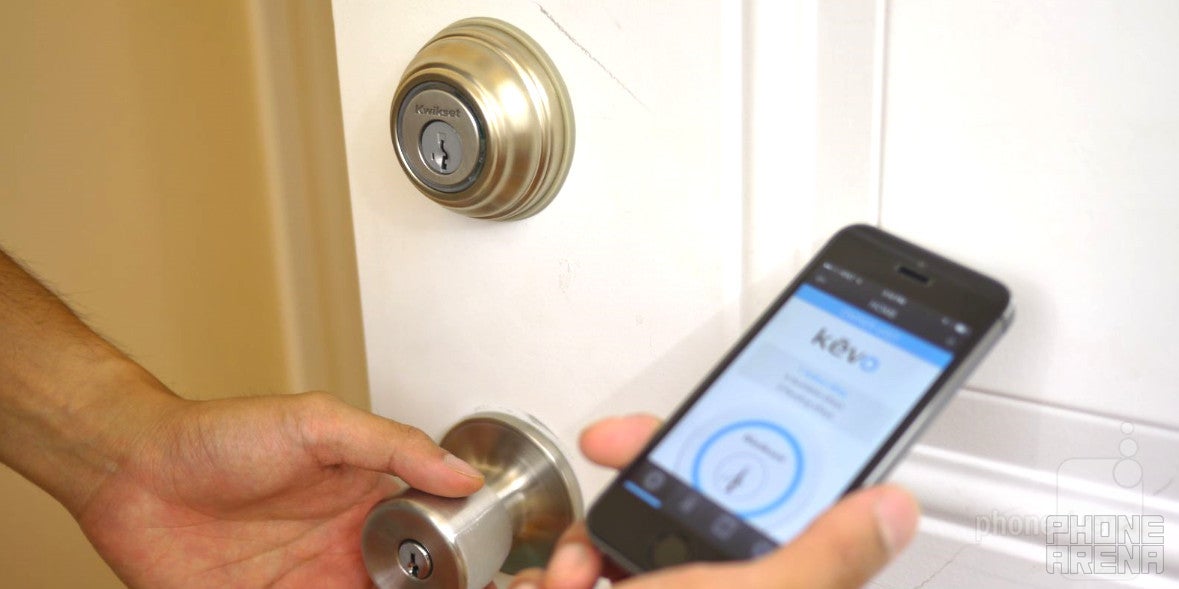 Introduction
Our digital world is constantly expanding in many ways we can imagine. It seems as though every conceivable consumer electronics product is becoming "
smart
," where they become a part of our never-ending digital world. From refrigerators to security cameras, there's nothing out of question from becoming transformed into a "
smart
" product – even the stuff that some people would think to be unlikely. Interestingly, the Kwikset Kevo is undoubtedly one of those particular things that come to mind, since it's an evolutionary step for the timeless deadbolt lock.
The package contains:
Kevo deadbolt
1 FOB key
2 physical keys
4 AA batteries
Interior latch
Design
For all of its smart features, it's comforting to see that its design is contemporary.
Kwikset didn't do a whole lot to try and revolutionize the design of the deadbolt lock, as the Kevo looks much like your ordinary deadbolt. That's not a bad thing to tell you the truth, seeing that its ordinary look doesn't command attention from unwanted people – you know, the sketchy kind. In fact, most people wouldn't even know that it's a "
smart
" lock from a cursory look. Well, that's until they tap the outer edge of the Kevo.
Before diving into that, we have to say that it's nice that it retains the traditional design of the deadbolt we currently have in use with our doors. Thankfully, Kwikset offers the Kevo in three specific finishes to match your existing taste – they include satin nickel, polished brass, and venetian bronze. As expected, the components are made out of metal, which gives the entire thing a sturdy construction.
For those concerned about protection, the Kevo features BumpGuard protection to prevent lock-bumping, and it's pick resistant. However, after doing a quick web search, we found out that the Kevo can still be compromised – with specialized locksmith tools, a lot of time, and force, of course. Needless to say, it's not a discrete process trying to take it apart, but it's still a bit concerning knowing that it can be done. To its credit, the whole process takes some time to finish, so we wouldn't say that it's a relatively quick and simple thing.
The package contains all of the essentials to replace an existing lock. For non-handy people, they'll need to carefully follow the directions that lay out the installation procedure. In our case, we were able to completely install, setup, and calibrate the Kevo in under an hour. That's not too bad considering the existing lock had to removed, replaced by the components of the Kevo. Specifically, they include the deadbolt, lock, and latch.
On the inside of the door, there's a massive sized component that sits atop the latch. It's where the Kevo's electrical components and batteries sit. Doing its best to mask this ghastly site, a dark plastic cover goes over it to give it a uniform look with the rest of the Kevo's color scheme. Yes, it does look somewhat strange, but it's necessary in giving the Kevo its unique features.
Recommended Stories