Incipio Atlas ID Review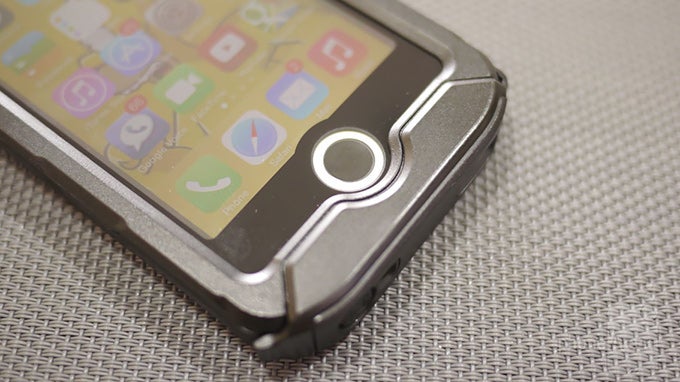 It's safe to say that the
iPhone 5
and
5S
closely match one another when it comes to their designs. However, if you somehow ended up purchasing a waterproof case for the iPhone 5 and expected it to play nicely with your brand new iPhone 5S, you'll be sadly mistaken to know that it more than likely won't allow you to use that fancy new Touch ID finger print sensor. Well, don't fret because the Incipio Atlas ID is coming to the rescue, seeing that it offers full functionality for the Touch ID sensor.
Frankly, there's no arguing about the case's intentions just by looking at its design. Our particular review unit, one that's all black, sports an aggressive design that matches its impervious nature. Specifically, it features Military Standard 810G to protect it from dust, drops, vibration, and immersion. Furthermore, its IP68 rating ensures that it'll survive being submerged under 2 meters of water for up to 30 minutes.
It's a two piece case, where the front panel is removed by using a coin, preferably over a fingernail, which is held together by the latch on the bottom of the case. Naturally, there's a rugged element attached to its overall construction, which is attributed to its tough plextonium polycarbonate and supportive TPU materials. In the event of drops, its fall is cushioned thanks in part to the absorbent silicone all around the case.
Rounding things out, it features tempered glass that's laid on top of the iPhone 5S' display. Fortunately, we don't have any issues trying to interact with the screen, seeing that there's barely any gap between the two to reduce the screen's touch accuracy. Unlike other rugged cases for the iPhone 5S, the Incipio Atlas ID allows us to continue using the Touch ID finger print sensor of the phone. This is achieved by the "
Intelligent Touch ID interface
" of the case, which seems to be some sort of thin layer over the Touch ID sensor. As promised, we're able to unlock the device, but if there's water over it, or on our finger, the recognition just isn't there.
Overall, we're pleasantly impressed by the Incipio Atlas ID case – mainly because it's one of the few rugged styled cases that doesn't negate the iPhone 5S' Touch ID sensor. In addition to that, Incipio is nice enough to offer the case in 4 different colors. Heck, its $89.99 price seems spot on considering that it's tough, waterproof, and provides us with continued use of the Touch ID sensor.