Huawei Freebuds Studio review
2
We may earn a commission if you make a purchase from the links on this page.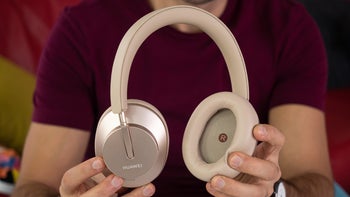 Huawei has jumped with both feet into the over-ear, noise-canceling headphone market. The FreeBuds Studio aren't just your run-of-the-mill headphones. They aim to look, feel, and perform like a premium headset. And have the premium price-tag to go — €300 ($363).
So, are they any good? Yeah, pretty good… But are they worth $360? Eh… I can't help but feel like similar products (like the
Sony WH-1000XM4
) have more to offer.
The FreeBuds Studio might still interest you if you enjoy their minimalistic design, metal frame, and less bass-heavy response. Though they lack some features, which makes them harder to sell.
Huawei FreeBuds Studio design and fit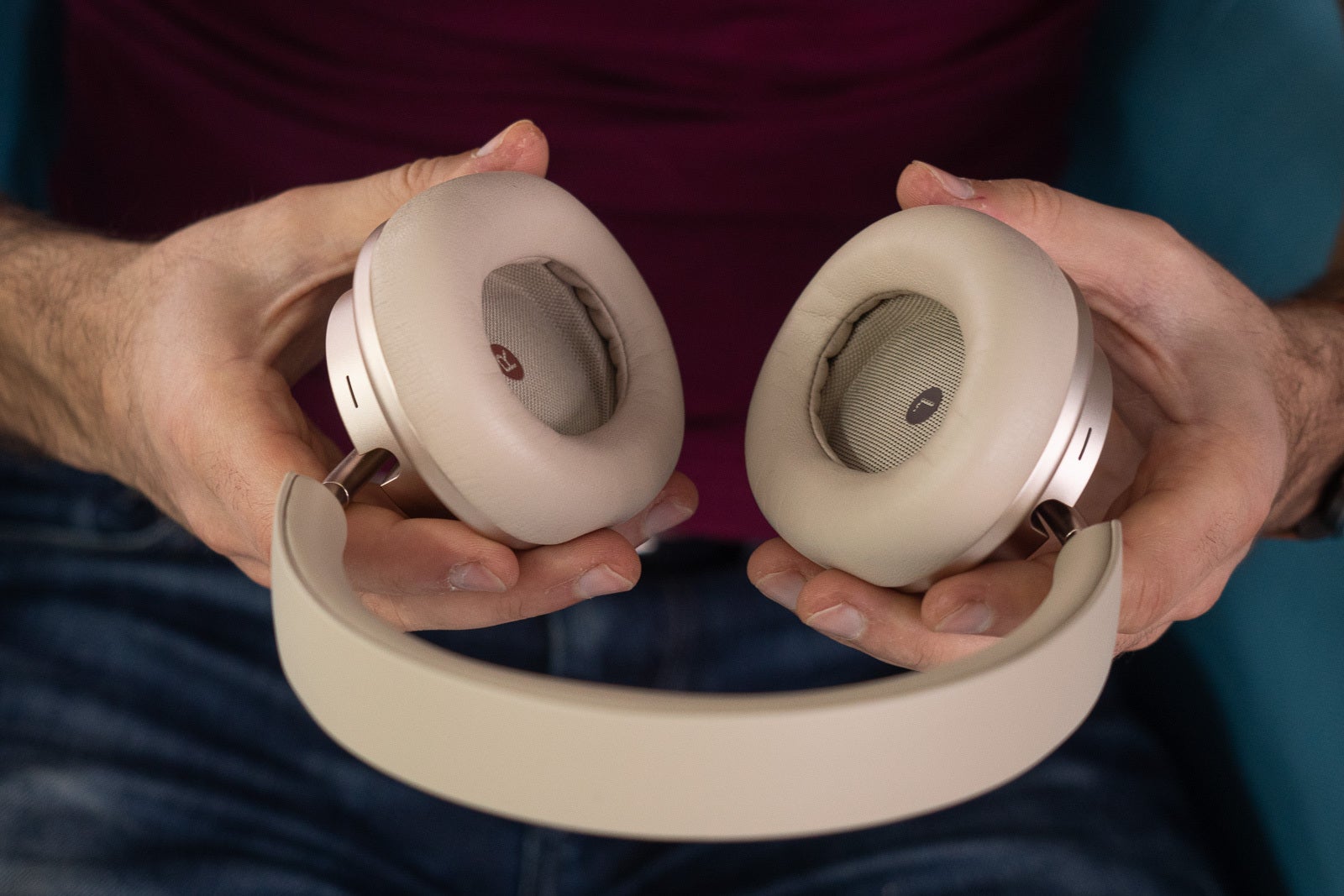 The headset is light and comfortable — the large earpads provide plenty of isolation from the get-go and are soft enough to not cause irritation. The cups themselves are not extremely deep — I can feel the inner side of the earcup pressing against my earlobes, but they are soft and gentle and didn't cause any fatigue for hours on end.
The outer shell of the cups is plastic, but finished so it blends seamlessly with the metal frame. It's a soft matte finish, pleasant to the touch. The telescopic frame is easy to adjust and provides plenty of length and the soft padding of the headband is comfy.
There's no folding here to make the headset smaller, but the earcups do swivel up to a full 90 degrees, so you can lay the headphones somewhere flat with no issue. The FreeBuds Studio do come with a carry case in the box, and it's a bit big due to the headphones not folding.
Huawei FreeBuds Studio controls
The right earcup of the FreeBuds Studio doubles as a touchpad. A dual-tap for play/pause, swipe forward or back to skip between tracks, and up or down for volume. Said gestures can be modified in the AI Life app, but more on that later.
Additionally, we have three hardware click buttons on the FreeBuds Studio. An on/off switch, a Bluetooth button that can initiate a re-pairing whenever you need to, and a noise-cancel switch, which cycles through full noise canceling, Awareness Mode (transparency mode), and no noise canceling.
The FreeBuds Studio also have an auto-pause feature when you take the headset off, and will resume your music when they are back on, which is always appreciated.
Huawei FreeBuds Studio sound quality
Let me preface this by saying that the Huawei FreeBuds sound good — they don't overbear you with a booming bass, they don't have weird spikes in the mids, and they don't have piercing highs. They sound balanced and mostly detailed.
That said, they are a $360 pair of headphones, so some nitpicking is in order.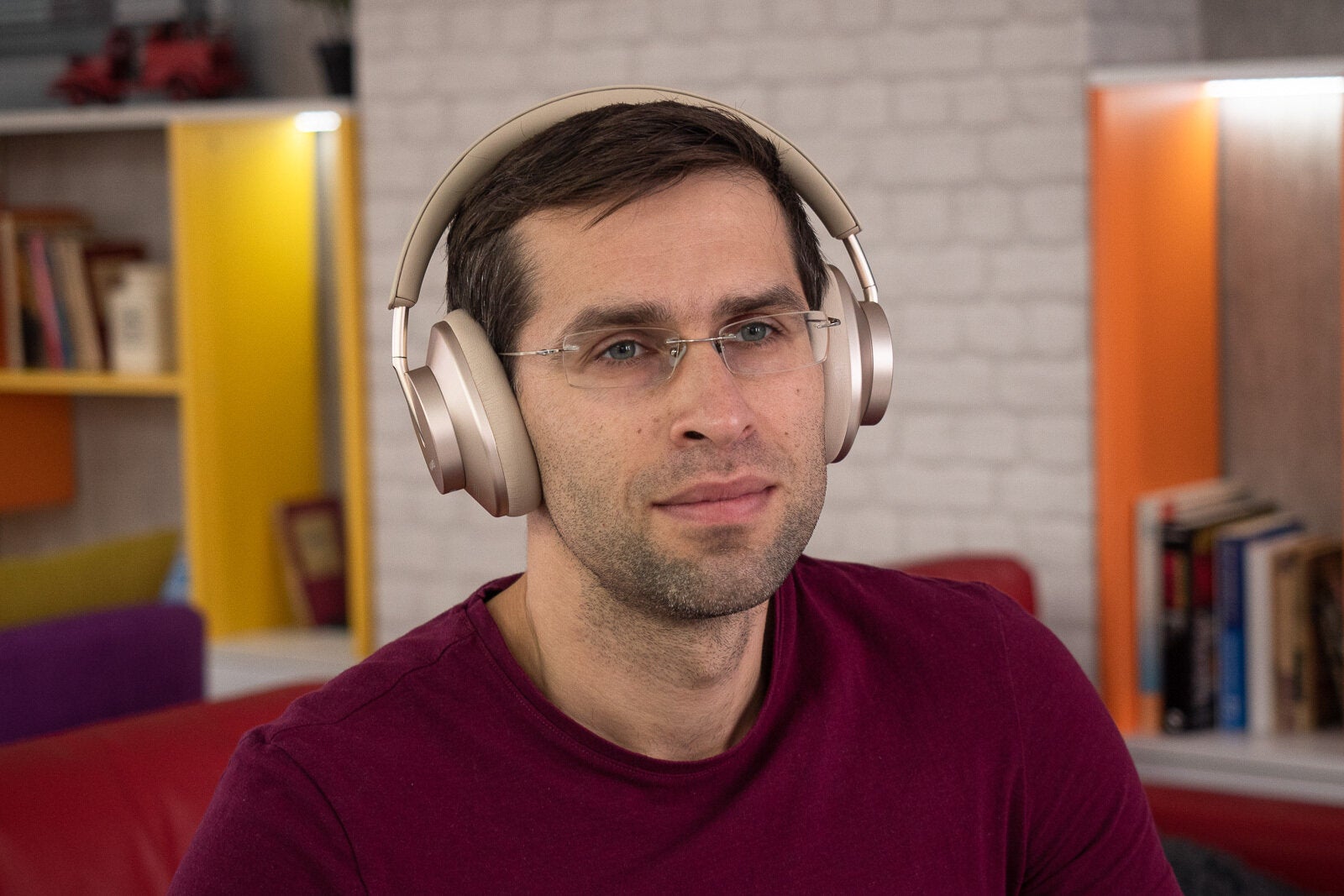 For one, the FreeBuds are kind of light on bass. Instruments in the low-frequency range are definitely audible and easy to tell apart, but I do miss just a pinch of soft, low end rumble to provide the feel of a real oomph behind my metal tracks.
Then, there's a pinch of compression going on in the high mid range, which will irk sensitive ears if you are used to expensive headsets.
And the top end seems to roll off just a bit earlier than I would like it to.
Small complaints, which can mostly be fixed with an EQ touch-up, right? Well, unfortunately, the AI Life app, which you can use to control the FreeBuds Studio, doesn't offer an EQ. You get the sound that comes out of the box, that's it.
Again, I'd like to re-state that these headphones sound good. They are detailed, nothing mushes together, and the tracks come out clean. But the competition offers better flexibility.
Huawei FreeBuds Studio active noise-cancelation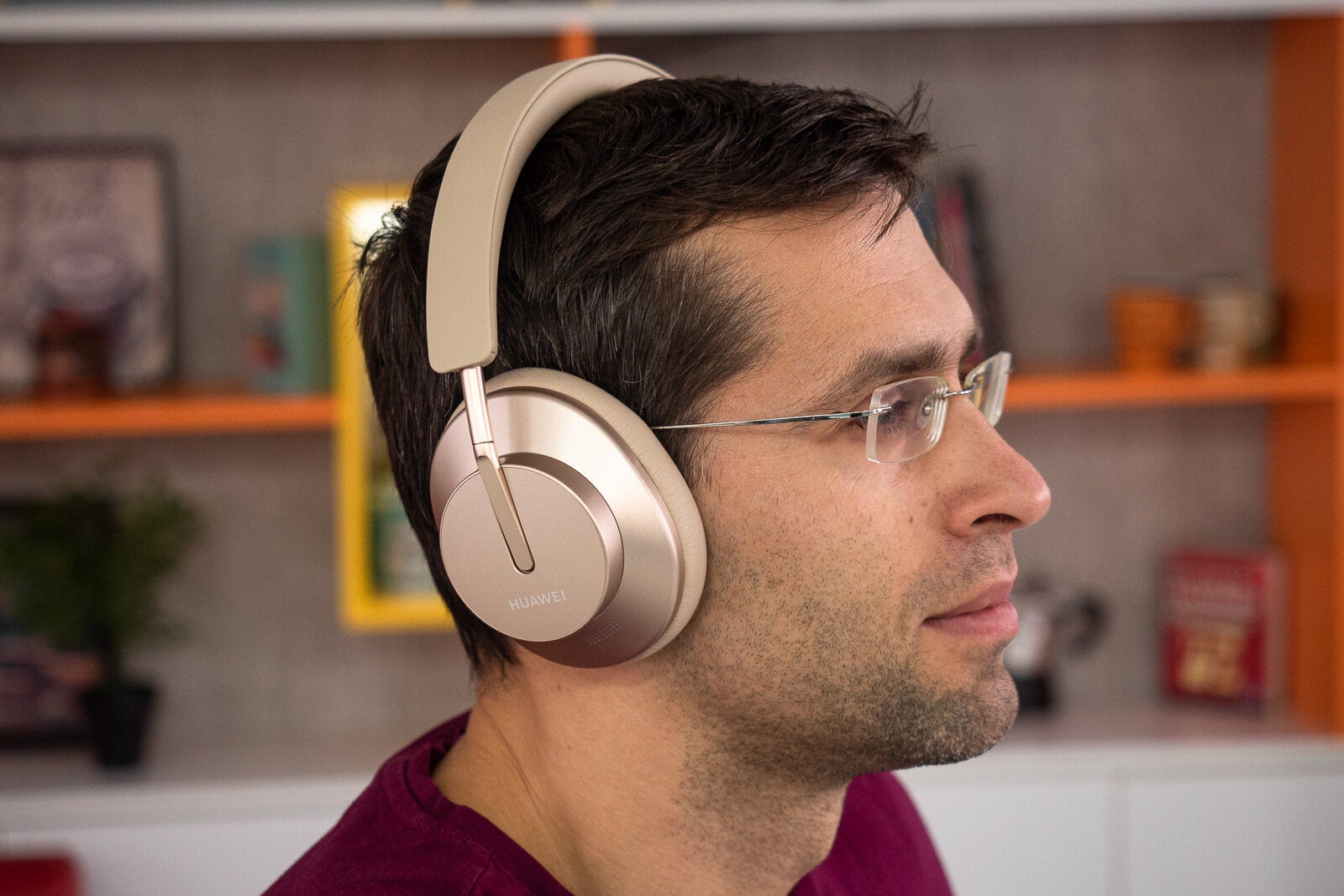 So, the FreeBuds Studio have 4 outward-facing microphones on each cup and a chip, which performs scene detection analysis 100 times per second. The question is — is it any good?
Yes, the active noise-cancellation (ANC) of the FreeBuds Studio is outstanding. To top it off, there are three levels of it — from mild, for your quiet home or office, to aggressive for those bustling streets. If you leave the FreeBuds to their own devices, the headset will automatically switch between these.
Awareness Mode does a fantastic job at feeding the outside sounds through the earcups, so you don't get bumped by something that you couldn't hear. There's also a special Enhance Voices mode when you are in Awareness, which will focus in on vocal frequencies and let you have conversations without taking the FreeBuds off… if you don't find that a rude gesture, that is.
Huawei FreeBuds Studio connectivity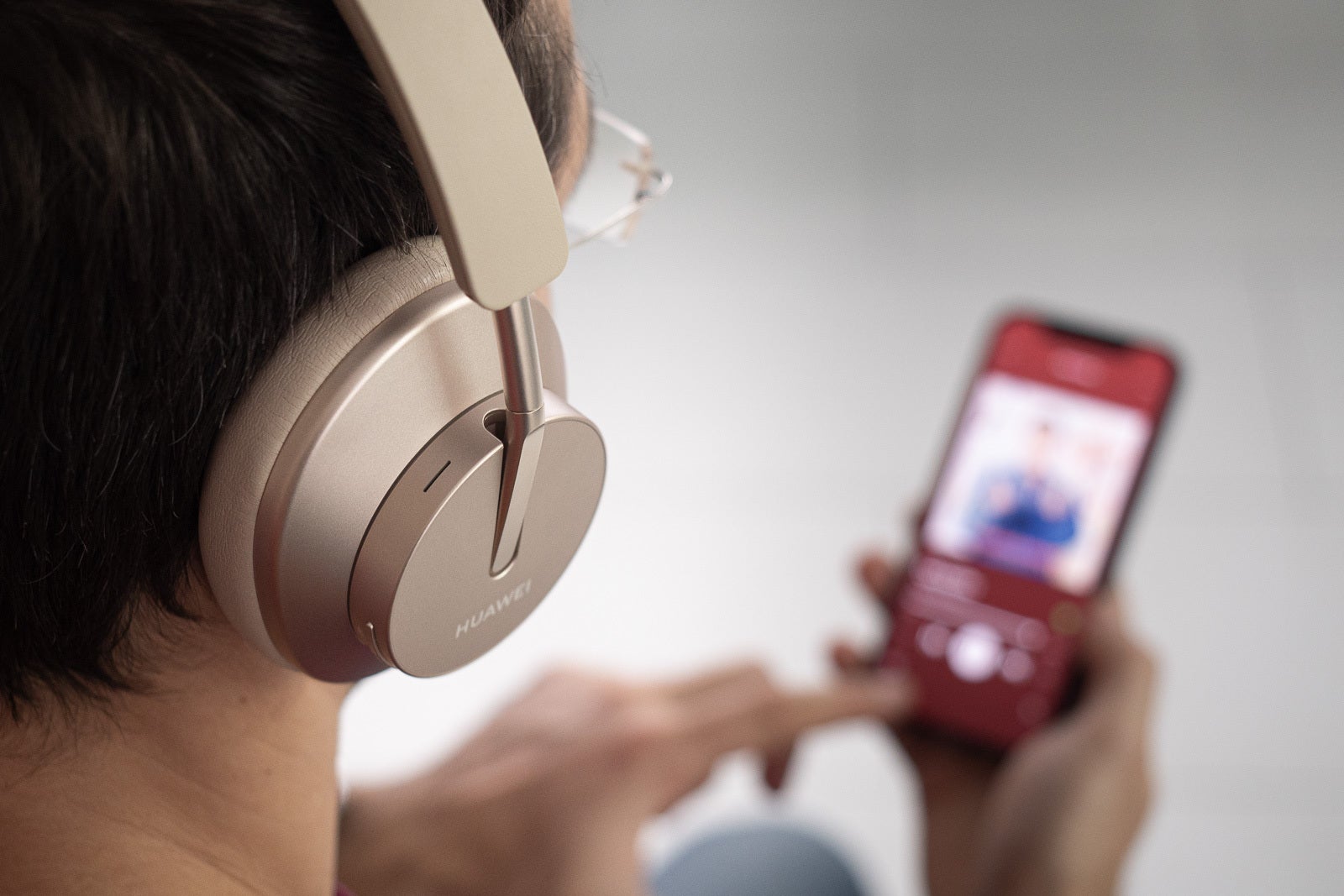 I've found the connection of the FreeBuds Studio to be quite robust — even when leaving my music device in one end of my apartment and going over to the other end — three sets of walls and a good amount of distance couldn't put a stop to my music.
The FreeBuds Studio can stay connected to two different devices continuously. When you are done listening to music on one, pause it and play something on your other device. The FreeBuds will seamlessly switch, which is quite nice.
Pairing to a different device is also pretty quick thanks to the dedicated Bluetooth button. While some headphones require you to turn the set off and then back on in order to initiate pairing, the FreeBuds Studio can be set to pairing mode by just holding their Bluetooth button.
The FreeBuds app is pretty limited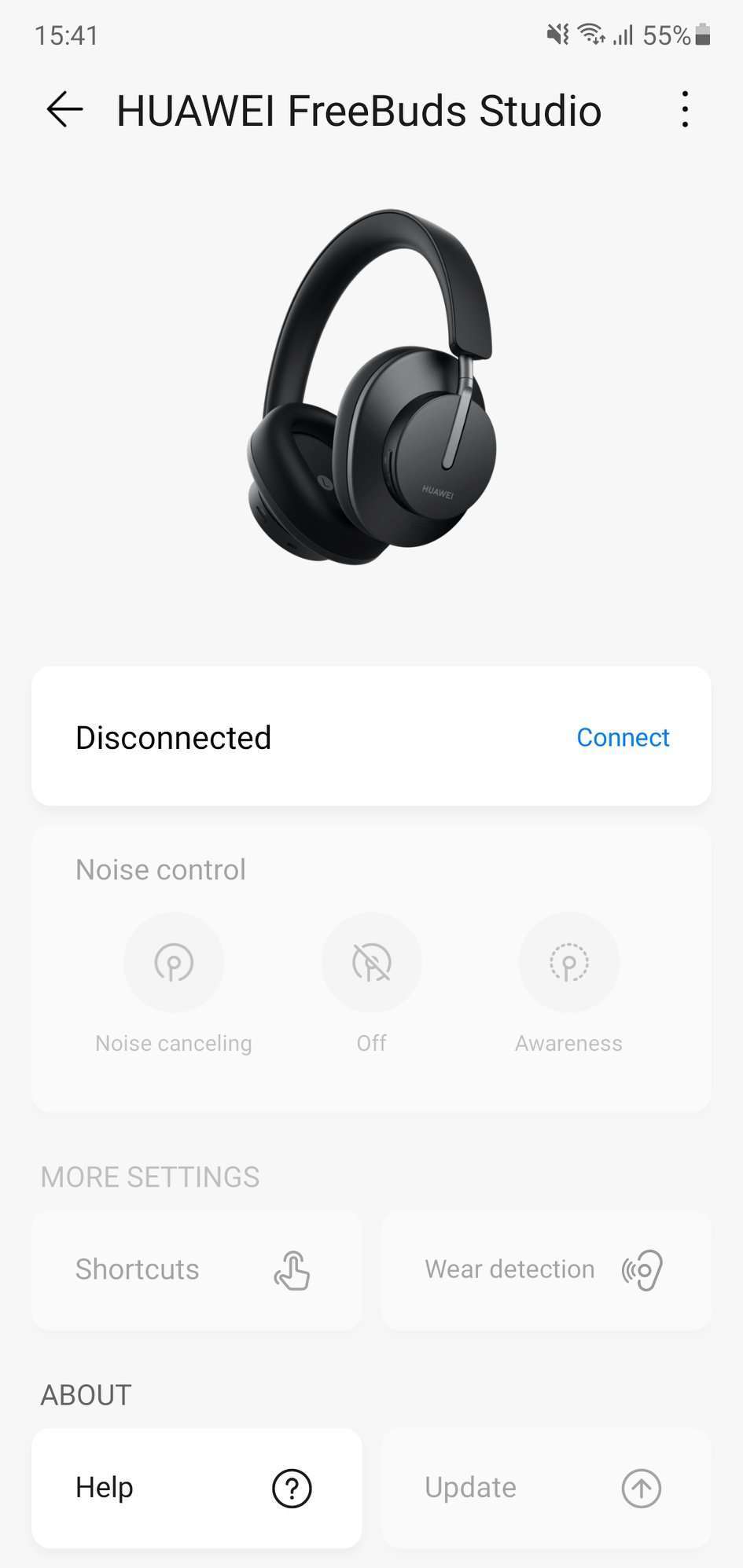 In order to get access to a few customizable features, you will need to use Huawei's AI Life app. Here's the bad news — you can't find it for the iPhone. Want some more bad news? It's not on the Play Store either.
Yes, there is an AI Life app in the Play Store, but this one hasn't been updated to support the brand-new FreeBuds Studio yet. Mayhaps because the Google-Huawei partnership is currently in crisis. You can download the newest AI Life .apk
from Huawei's official website
and sideload it on your Android handset. But some people would rather not do that, for various reasons.
But don't worry if you choose not to — there's not much to do within the app anyway. You can change what the touchpad gestures do, how the noise-cancellation button cycles through the different ANC modes, and you can activate the aforementioned Enhance Voices mode. All things you can live without.
Thankfully, the FreeBuds Studio's dual device connectivity is enabled by default, so you don't need the app to make use of that feature. You do need the app to turn it off, though, if that's what you desire.
There's no EQ or any other intricate settings to make use of in here, which feels like a huge missed opportunity. Especially for a headset that costs $360. The competition in the same price bracket is… well ahead.
Huawei FreeBuds Studio call quality
The headset does just fine for calls. I tested it on a couple of conferences — a one-on-one and a full-on team meeting. I could hear everything just fine and people were able to understand me clearly.
Battery life
Huawei states 24 hours of active music listening, but with ANC turned off. While I didn't run a scientific test, using them for a full, 8-hour workday (which includes music listening and using the microphone for conference or phone calls), would leave them with a bit over 50% in the tank. So, a good 16-18 hours of usage with ANC on is to be expected.