HTC Butterfly 2 Review
19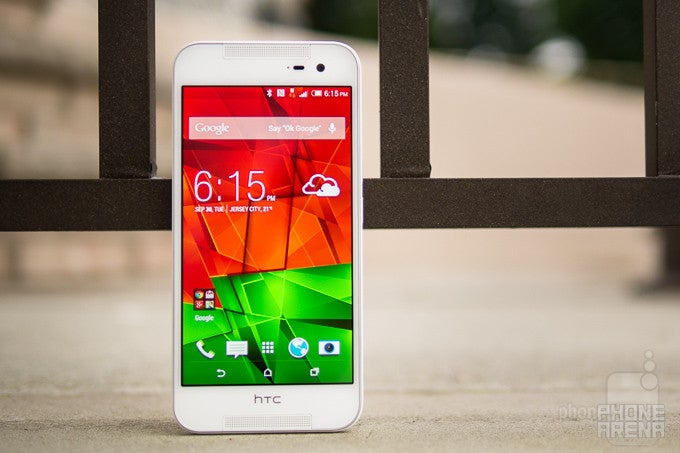 Introduction
Who doesn't like to root for the underdog, right? In a way, it's arguable that veteran smartphone maker HTC is indeed an underdog in the mobile space – one that's being dominated by the likes of Apple and Samsung at the moment. Very recently, however, they've proven in continuing to be relevant in the landscape thanks to its flagship phone, the
HTC One M8
. Even for all of its acclaims, many people still felt that certain qualities of the phone were underwhelming – mainly its 4-megapixel "UltraPixel" camera. Aiming to hopefully mitigate those concerns, HTC released its sibling, the
Butterfly 2
, coming with a 13-megapixel Duo camera setup. Asian model by heart, don't expect to see this one to be widely available, but it will hit the shelves of some shops offering imported unlocked phones.
The package contains:
microUSB cable
Wall charger
Stereo headphones
Design
Swapping out metal for plastic, the premium element is obviously lost, but it gains a useful water-resistant property.
Depending on your preference, the tradeoffs with the HTC Butterfly 2's design might be a good or bad thing. For starters, it sheds the M8's iconic, unibody aluminum design in favor for an all-matte finished polycarbonate chassis. Although this choice of material contributes in a lighter frame of 151 g, versus the slightly weightier 160 g of the M8, its profile increases by a smidgen to 0.39-inches.
Most important, though, is that the Butterfly 2 receives an IP57 certification – giving this phone a water resistant element that many folks crave in a high-end thing. Now, we really have to applaud HTC for adding water resistance without the need to cover its ports with those annoying covers, which many other waterproof phones employ.
Seeing that this is fashioned around the HTC One M8, it shouldn't surprise anyone to know that the Butterfly 2 bears other signature elements. Specifically, it features an IR blaster, dual front-firing speakers with HTC BoomSound, and a Duo Camera. With the latter, however, we're treated to a larger 13-megapixel camera, which we're ecstatic to find.
Display
Same old display from before, same old lovable results.
The display here is the same as its sibling, a 5-inch 1080 x 1920 Super LCD-3 panel. Judging by its looks, we don't find a whole lot too different here, as it produces nearly the same results from before. Details are nice and crisp, which isn't too surprising taking into account it's the same display size and resolution.
In addition, its color temperature of ~7400 K, which is rather cold, closely matches its sibling's result, as well as its color reproduction. Delivering a maximum brightness output of 510 nits, it's a miniscule improvement, but it's not something dramatic enough to give it a clear advantage – more so when it's still very easy on the eyes to view under direct sunlight. All in all, we're not too shocked to find that the panel here in the Butterfly 2 doesn't deviate from the qualities present in HTC's flagship.
Display measurements and quality
Recommended Stories