Griffin LightRunner Armband Review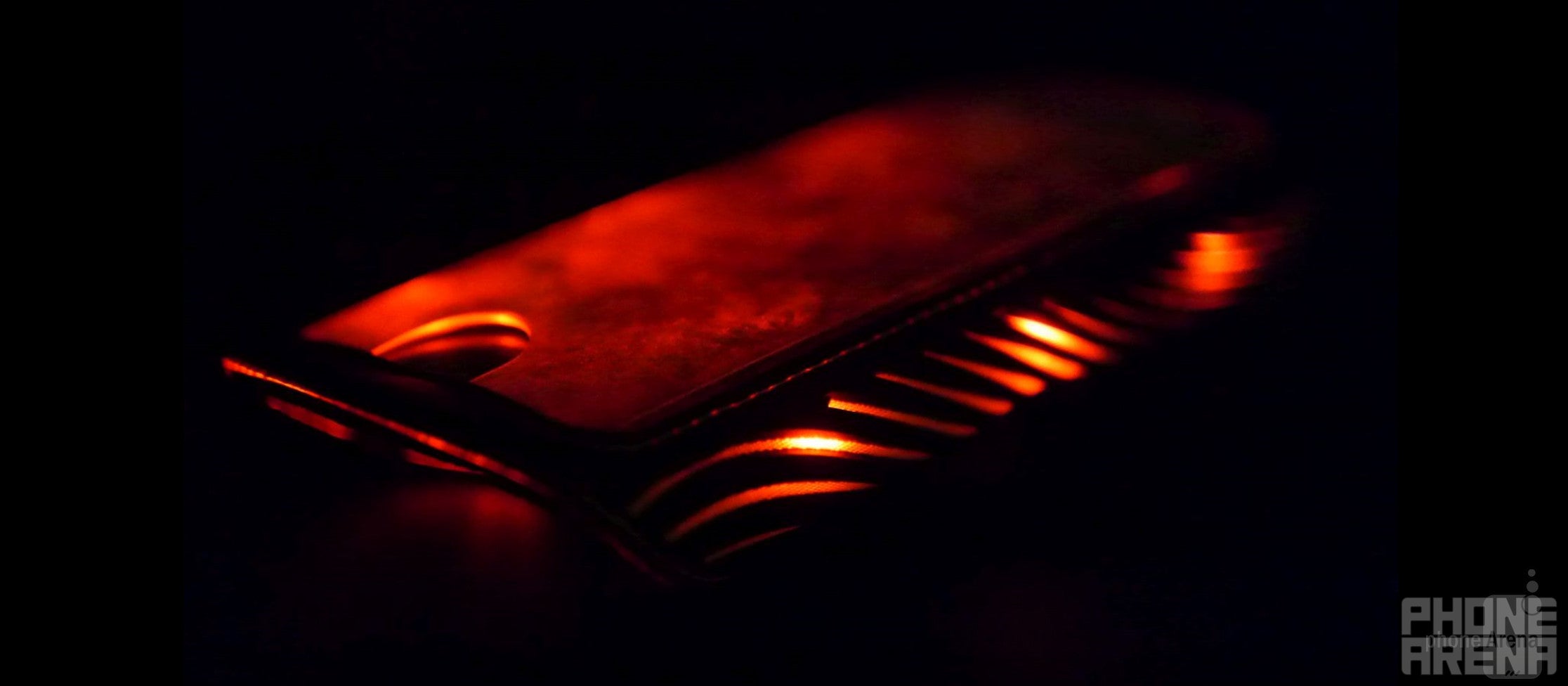 Going to the gym means bringing along a couple of gadgets to help power you through workouts. Naturally, the obvious things to carry along include your smartphone and a pair of headphones. Nowadays, though, there's an increasing need for folks to somehow keep their smartphones attached to them – without being too distracting. Enter the Griffin LightRunner, which appears to be your ordinary armband from the onset, but it carries a unique feature that makes it stand out.
Design
Armbands follow pretty much follow a uniform design, one that has a pouch to accommodate your smartphone of choice – and a strap that helps to keep it secured. Lucky for this one, it has a sporty style that makes it a lot cooler looking than your standard smartphone armband. Not only is that attributed to its high contrast color scheme, but also the pattern running down the sides all help to give it that serious sporty look.
The Griffin LightRunner employs sculpted gTex cloth and rubber hybrid to provide structure and stability when it's worn around the arm. While it's constructed to be sweat-proof to ensure it'll handle the sweatiest of workouts and whatnot, just be mindful that it isn't entirely water-proof, so you'll want to refrain from using it in the rain. Nevertheless, the materials provide enough snugness and comfort to prevent it from feeling too restricting – you'll just need to give yourself enough gap with the Velcro, so that it's not too tight fitting.
In terms of what kinds of phones it can accommodate, it's mainly reserved for those sporting displays 5-inches and less. Even though we're able to somehow get a Samsung Galaxy S6 in there, it leaves very little room for any adjustment while it's in there. However, Griffin specifics that supported phones include the iPhone 6, iPhone 5/5s, iPhone 4/4S, Motorola DROID Mini, HTC One (2013), and the 1st & 2nd generation Moto X phones.
Along one of its sides, there's a hard-to-miss circular sized button that activates the LightRunner's unique feature – its embedded LEDs turn on for greater visibility at night. Pressing on it activates all of the LEDs simultaneously, while pressing down again cycles through the modes until it's off.
Performance
Interacting with the smartphone's screen through the tough plastic shield of the LightRunner is relatively responsive, but it can sometimes be tough for it to register swipes. For those using iPhones with a TouchID fingerprint sensor, there's a cutout found conveniently on the plastic shield so that access to it is still available.
Like we said, its comfort mainly hinges on how securely fastened it is around the arm. Once the ideal positioning is found, it's fairly easy to maneuver with it on. This is especially useful for activities that include jogging or light cardio exercises, as the LightRunner doesn't interfere all that much in the way our hands swing as we're moving along. It's still pretty useful for other workouts as well, but finding the right position makes the biggest difference in whether or not it'll be interfering.
So what about its illumination? When it's activated, the sides around the plastic screen protector light up in this orange color. Although it's tough to see under sunlight, its subdued brightness is still visible enough to see in the dark – that's where it's intended to be used, obviously. For those wondering, it's powered by an ordinary watch battery, which comes included with a spare for whenever the first one runs out.
Conclusion
Accompanied with a price point of $39.99, that's a considerable cost over standard armbands that you can find online through places like Amazon. Specifically, armbands can be fetched for as low at $8 if you look hard enough, but bear in mind that they're just simple operating armbands and nothing more.
With the Griffin LightRunner, however, you gain LEDs that help you visible at night if you're running or something else. It's clearly not for everyone, but it serves its purpose. Our only complaint with it, though, is the fact that it supports a small amount of today's flagships phones. Generally speaking, it's roomy enough to accommodate phones with screens 5-inches in size or less, but the majority of high-end phones easily eclipse that – so the LightRunner's support is limiting.
Recommended Stories