Fitbit Aria Review
4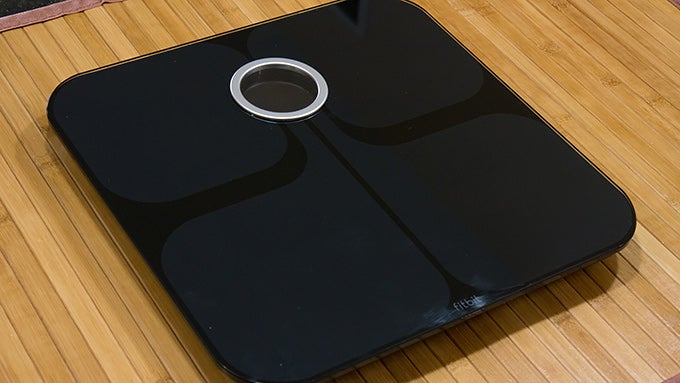 Introduction
Wi-Fi is being put in everything in our homes. From appliances like washers & dryers and refrigerators, to home electronics like television sets, there's no arguing that we're increasingly seeing companies giving a smart option to all our consumers electronics goods. Well folks, it's now coming to that friend/enemy of ours, the bathroom weight scale – courtesy of Fitbit, the company behind several outstanding fitness trackers. In complementing its lineup, the Fitbit Aria is giving that old scale a huge upgrade.
The package contains:
4 standard AA batteries
Owner's manual
Design
If we didn't know it, this is arguably one of the best designed weight scales.
Sophisticated isn't something we tend to associate with a bathroom scale, but that's exactly the word that best describes the design of the Fitbit Aria. For something that's meant to measure our weight, it's unbelievable that Fibit puts a lot of emphasis to its design – one that's rich with high quality materials and a solid construction from head-to-toe. Yes, it's undeniable that it's more weighty than your traditional scale, but it helps to supplement its stunning appearance.
The top surface of the Aria is comprised out of this solid piece of tempered glass, one that's highly reflective and prone to smudges, but when it's clean, it absolutely oozes with a stunning glow. Towards the top, there's a silver metal ring that surrounds the backlit LED display. The glow isn't weak, nor is it overpowering, but it's iridescent enough to visibly make out under bright light.
Flipping it around to the rear, we have one interesting looking bubble-like design pattern that's uniform – you can say that it helps to give it a modern look. On all corners, there are rubberized feet that help keeps the scale stable, and at the same time, offers equal weight distribution to get an accurate reading. Finally, there's a removable piece that grants us access to its battery compartment, which requires four AA batteries to run. Thankfully, they're included with the packaging!
We can't deny that the Fitbit Aria is one stylish looking weight scale, one that gladly allows us to forget those old and stale looking ones. Needless to say, it's a sophisticated looking thing, but we can't help to realize that it's a work of art at the same time – thanks in part to all of the elements that combine together to give it an appealing design.
Recommended Stories