Emporia RL1 Review
8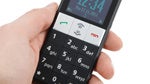 Introduction:
Okay, before you start asking questions like "What is this phone doing here?" and the likes, keep in mind that there are people out there that do need a handset like the
Emporia RL1
. Offering nothing but the pure basics, the phone is meant to be as easy to use as possible and is designed with the elderly in mind. The Emporia RL1 has a big numeric keypad, a high contrast OLED display, a minimalistic user interface, an LED flashlight, and comes with a docking station out of the box.
Design:
With its crude looks and rough edges, the Emporia RL1 is surely not pretty, but then again, it was never meant to be.
Most of its front side is occupied by a huge, backlit numeric keypad, which is really convenient to operate by users of all ages. The 1.8 inch OLED display is very easily legible thanks to the high contrast levels that it provides. However, there is a constant flickering that becomes more and more noticeable by the minute, and while most users will not be bothered by it, others might find it annoying.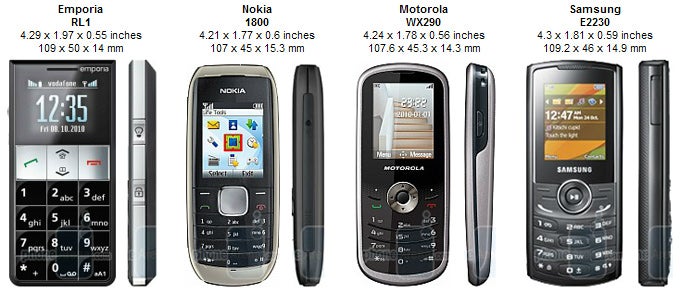 You can compare the Emporia RL1 with many other phones using our
Size Visualization Tool
.
On the phone's sides we see a dedicated flashlight button, a power button, a keyboard lock key, and a 2-button volume rocker. The volume rocker is very well exposed while the power, lock, and flashlight keys are extruded, which prevents accidental presses.
Overall, we are happy with the way the keypad and the buttons on the phone's sides have been designed. Sure, the Emporia RL1 will not win any beauty contests, but that is a disadvantage we can live with.
Recommended Stories