Anker Astro3 Review
2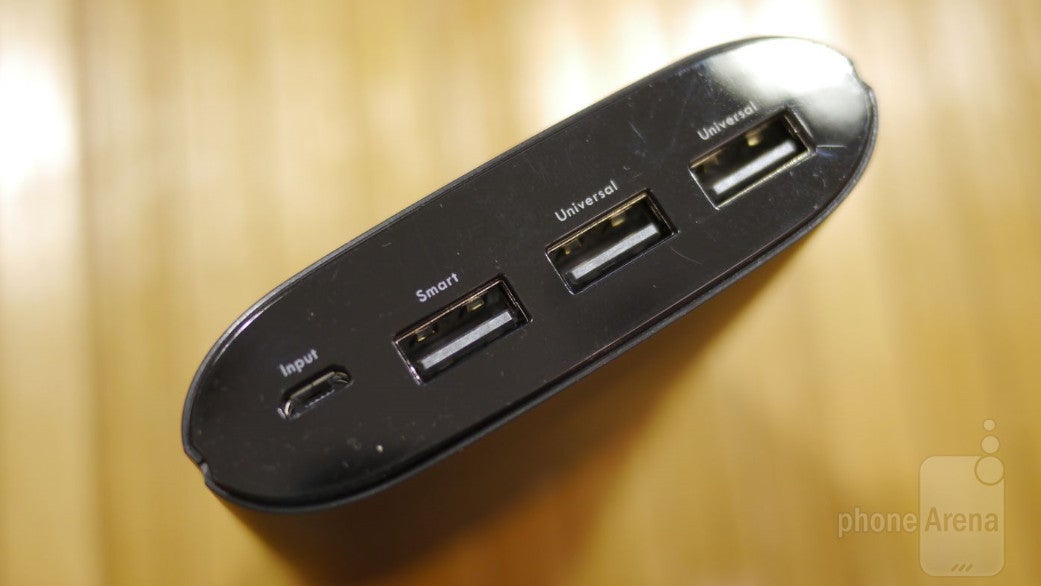 The Anker Astro is more than equipped at juicing our devices one at a time. However, if you happen to have several devices on you that require some juicing, you're going to want to rely on the Anker Astro3 instead, seeing that it features 3 full-sized USB ports for simultaneous charging.
Utilizing the same design aesthetics established by the line, it's without a doubt sporting one that's minimalist. Knowing that it's bearing a ginormous sized 12,000 mAh battery inside of its body, it's obviously larger in size and heavier than the 6,000 mAh packing Astro. However, it now features 3 USB ports for simultaneous charging on the go. Specifically, they include two 5V/1.5A ports that are equipped at charging smartphones, and a single 5V/2.4A port for beefier things like tablets.
Now the benefit in its setup is found with charging tablets. With other portable battery packs, charging tablets take an extensive amount of time, but with the Anker Astro3's 5V/2.4A port, it delivers a steady stream of juice to reduce its charging time. Better yet, its 12,000 mAh battery is more than agreeable in providing us nearly 6 charges to an iPhone 5s – while other smartphones with higher capacity batteries get approximately 4 charges from the Anker Astro3. Just like the other battery packs in the line, the Anker Astro3 has a neat shake feature that lights up the LEDs on the front to tell us of its charged status.
All told, there's no denying the fact that this one is super generous when it comes to its delivery. Heck, its $49.99 cost through Amazon right now is something that's hard to pass up on – more so when it normally sells for $49.99. There's a lot of value in this one indeed, even more when you're the kind of person that has an arsenal of stuff to juice up on the go!